'Smart' Home Devices Help Monitor People with Cognitive Decline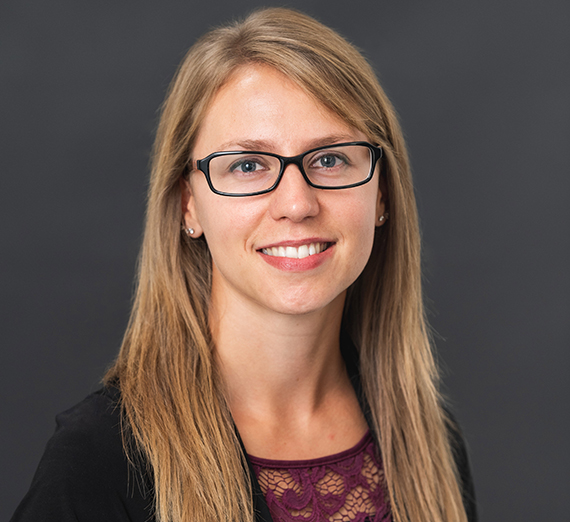 ---
SPOKANE, Wash. — Gina Sprint, Ph.D., an assistant professor of computer science at Gonzaga University's School of Engineering and Applied Science, is researching the utility of "smart" home devices to help with the monitoring of people with cognitive decline.
Sprint, who earned her doctorate in computer science from Washington State University (WSU) in 2016, and co-authors published a recent study titled, "Behavioral Differences Between Subject Groups Identified Using Smart Homes and Change Point Detection" in the IEEE Journal of Biomedical and Health Informatics.
Sprint and other researchers from WSU created an algorithm — called Behavior Change Detection for Groups (BCD-G) — to analyze behavioral patterns of residents over time using smart home devices. Variations of this work are ongoing at the WSU Center of Advanced Studies in Adaptive Systems. Diane Cook, Ph.D., is the principal investigator of the smart home research and is a Regents Professor and a Huie-Rogers Chair Professor in the WSU School of Electrical Engineering and Computer Science. Roschelle Fritz, Ph.D., an assistant professor of nursing at WSU Vancouver, is the other author of the study.
The study monitored 14 volunteers doing various everyday tasks in their homes for one month. Seven of the volunteers had cognitive impairments, such as dementia, while the other seven were healthy individuals of the same age as those with the cognitive impairments. The study used the BCD-G algorithm and smart home devices to measure differences in behavior between the healthy and cognitively impaired groups.
In preparation for this study, Sprint and her collaborators were involved in multiple prior studies investigating major health events — such as starting cancer treatment or the onset of insomnia — and applied the data from those events to define the original BCD algorithm to help determine whether a healthy person was showing signs of a potential health risk through behavioral changes at home detected by smart devices.
"We were looking at several months of data before the onset of a major health event, and we have several months of data after, so we started comparing the differences in their everyday behavior before this change point that could have indicated it was about to occur," said Sprint, who came to Gonzaga in 2017. The goal, she said, was to help predict if a major health event was starting to take place.
In her BCD-G study of the 14 volunteers, Sprint and the other scientists found the healthy group moved about twice as fast in their home as the cognitively impaired participants, and the cognitively impaired participants exhibited higher variability in their time spent on activities of daily living. In addition, members of the latter group demonstrated larger behavioral differences in comparison to the healthy individuals.
Sprint notes the algorithm is applicable to many health issues beyond cognitive impairments as it can monitor the behavior over time of anyone with various health conditions.
"Because BCD-G looks at changes across time points, it has potential to help with almost any condition where a clinician would want to know if someone is improving or declining," Sprint said.
During the study, the participants were monitored with ambient sensors installed in individuals' environment, such as motion sensors, door sensors, and temperature sensors — a much less invasive way to monitor subjects than cameras.
The data gleaned from the volunteers contains rich information regarding their daily lives and interactions within their home, much of which is sensitive. Special efforts are being taken to protect individuals' privacy.
"These are the kinds of applications that I hope Gonzaga students want to work on in their careers, seeing the technology for what it can do to help people," Sprint said.
She recommends Gonzaga undergraduates interested in research to reach out to Gonzaga faculty about opportunities they may have to work on projects collaboratively, to explore Gonzaga's Center for Undergraduate Research and Creative Inquiry, and to look at the National Science Foundation's Research Experiences for Undergraduates website as a resource for summer research opportunities at other universities.
In addition to the current study, Sprint plans to continue her research with her associates to expand on the BCD-G algorithm and extend the research to help improve patients' health and well-being in real time.
"I think a next step is trying to get this into an online environment where you're streaming the data and making predictions in real time that are actionable."