Riverside Chat features Gonzaga Electrical Engineers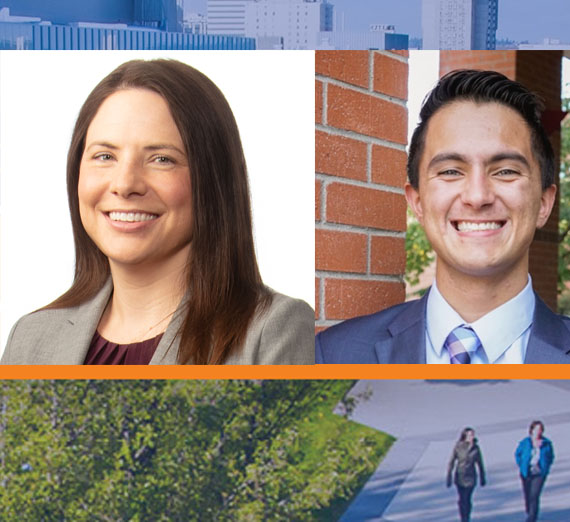 ---
Gonzaga played a significant role in the first "Riverside Chat" panel webinar from the University District on April 27.
Panelist Heather Rosentrater of Avista received her BS in Electrical Engineering at Gonzaga ('99) and is a member of Engineering/Applied Science Executive Council. Moderator J.J. Doria is a Gonzaga electrical engineering senior exploring renewable energy; he founded the Gonzaga Sustainable Energy student club last year.
Together with panelist Rich Christiansen of Itron, they discussed energy and sustainability topics, including new technology being developed in Spokane.
The Riverside Chat series is designed to bring students and business executives together to discuss industry innovations and career opportunities. More information about the event is at the Greater Spokane website.