New Priorities Foundation Supports Gonzaga's New Climate Center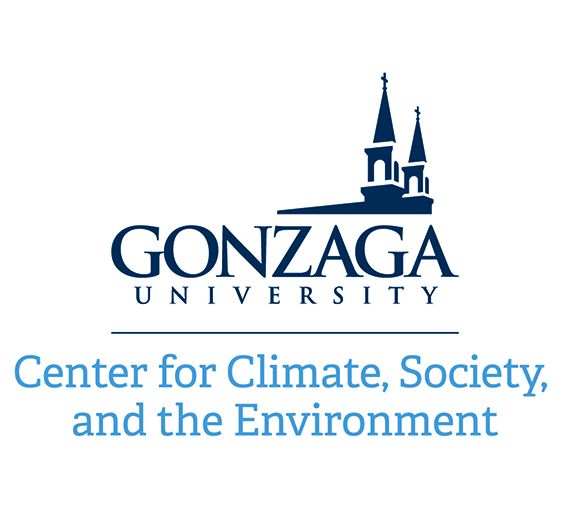 ---
SPOKANE, Wash. — Gonzaga University is honored and grateful to have received a significant gift from the New Priorities Foundation in support of its recently established Center for Climate, Society, and the Environment. This gift lays the foundation for a vital partnership that will have an important impact as Gonzaga seeks to help students and our region understand and prepare for our changing climate.
"This gift is truly meaningful in its power to animate the mission of the Center for Climate, Society and the Environment," said the Center's Director, Brian G. Henning, Ph.D. "Partnering with New Priorities Foundation in this work will help Gonzaga and the Inland Northwest to lead the way in helping to educate the next generation of community members and leaders for a new era of integral Earth-human relations."

New Priorities Foundation, which focuses on supporting initiatives and organizations that benefit society and the environment, has given $100,000 for Gonzaga's Center for Climate, Society and the Environment. Launched in March of 2021, the Center will put this funding toward providing resources and opportunities to meet the unprecedented challenges facing humanity and the wider natural environment in the 21st century.
Specifically, New Priorities Foundation's gift will help the Center work with K-12 public school teachers across Spokane Public Schools to incorporate climate literacy into classes at every level in our K-12 system by offering professional development training and purchasing reusable kits to teach about renewable energy and climate literacy concepts.
Already this school year the Climate Center has partnered with the Educational Service District and Spokane Public Schools to offer a series of workshops that have reached more than 100 secondary science teachers who have collectively engaged in more than 400 hours of climate literacy training. As they explore incorporating climate literacy into their classes, these teachers have the potential to impact more than 4,900 middle and high school students annually.
"New Priorities Foundation and Gonzaga University share a common passion for improving our world through education, advocacy, and action," said Gonzaga University Provost and Senior Vice President Deena González, Ph.D. "We are grateful for the opportunity to join forces with a community partner that is committed to this ultimately meaningful and future-focused work."
For more information about the Center and the initiatives that New Priorities Foundation is making possible with their generosity, visit the Center for Climate, Society, and the Environment online at gonzaga.edu/ClimateCenter.