How-To Housing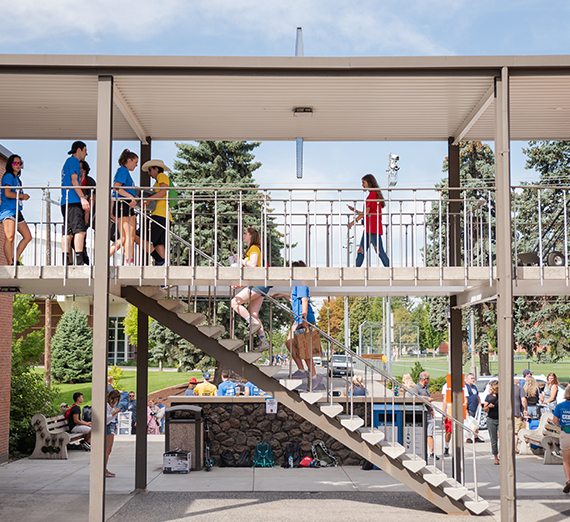 ---
If you've been accepted to Gonzaga, first of all, congratulations! We are so happy to invite you into the Zag family. Second, you can now fill out your Housing application. That's right – as soon as you are admitted, you can fill out your Housing profile and research all the residence halls available to you.
In June, new Zags can begin to pick their housing options. A small handful of students are allowed into the portal at a time, and this is based off when you fill out your Housing application. So, if you know you want to be a Zag, fill it out early! Once you are in the portal, you will select a room, and once it is placed in your "cart," you have five minutes to lock in your choice. If five minutes elapses, the room will go back out in the pool for students to search for.
"If you don't get what you want, the portal is opened back up in July to swap buildings, trade with friends, or choose from open rooms if we have any," says Lisa Owens, the Assignments Coordinator for the office.
You may be wondering what your residence hall options look like. Corridor style residence halls are more traditional, with two students sharing a room on a corridor, with a shared bathroom. Examples of these residence halls on Gonzaga's campus are Madonna, Coughlin, and DeSmet. Another option is a suite style, where students live in small, more intimate communities of 4-6 students. Examples of these include Dillon, Goller, and Twohy.
"Corridor-style residence halls allow students to engage in a community space and meet their neighbors, which is a huge social benefit for first-year students," says Jared Payton, Assistant Director of Housing & Residence Life. "The open-door policy is really typical."
Another option for residence halls is an LLC – a Living Learning Community. These are communities based off a theme or common interest. To apply for an LLC, students will be asked if they are interested in living in one of these communities. If so, they'll be shown LLC application questions.
There are eight first-year LLCs: Dillon and Goller (Engineering and Computer Science), Lincoln (pre-health), DeSmet (a charter community), Crimont (Honors), Marian (Outdoor Pursuits), and Coughlin, which has four different themed floors (Learns 2 Lead, Cura Personalis, Women 4 Others, and Global Citizenship). You can learn more about LLCs here.
Learn more about housing at GU by taking a virtual tour of residence hall options!