Gonzaga Presents 'Dance as Cura Personalis with Julianne Hough' Feb. 12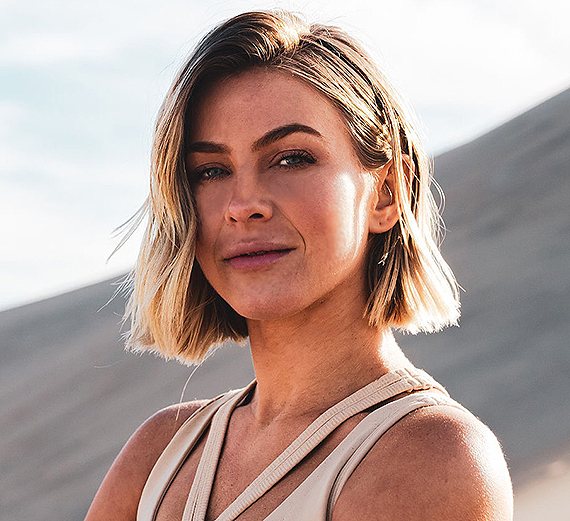 ---
Part of 'Love Your Body Week'
SPOKANE, Wash. — Gonzaga University's theatre and dance program and School of Leadership Studies will present, "Dance as Cura Personalis with Julianne Hough," an evening of dance and discussion with the actress, dancer, singer, producer, founder of KINRGY — a movement experience inspired by the elements — and Emmy Award-winning choreographer, at 7 p.m., Friday, Feb. 12. The virtual event is free and open to all; registration is required.

The presentation centers around the concept of "Cura Personalis," a Latin phrase foundational to Jesuit education that means care for the whole person. Part of Gonzaga's annual "Love Your Body Week," the event will focus on bringing this concept to life through movement and self-compassion — exploring how to embrace dance elements in one's own life. To register, visit: https://www.gonzaga.edu/alumni/events/virtual-events/dance-cura-personalis.

Love Your Body Week Feb. 8-13 is primarily a student-centered initiative organized and sponsored by the GU theatre and dance program in partnership with the Northwest Parkinson's Foundation and designed to celebrate all of the amazing things our bodies can do. As part of Love Your Body Week, body-positive activities are planned across campus.


About Julianne Hough
A true triple-threat, Emmy Award-winner Julianne Hough is known to audiences around the world for her success in the worlds of film, television, and music. She became a household name as a two-time professional champion on ABC's top-rated "Dancing with the Stars" before making a seamless transition to award-winning recording artist and accomplished actress. In addition to her performing career, Julianne is active in a wide range of philanthropic endeavors, charities and humanitarian efforts, including numerous causes and organizations that serve women and girls. She recently launched KINRGY, a movement experience inspired by the elements, which she led in sold-out engagements across the country as part of Oprah's 2020 Vision tour.