Gonzaga Law Welcomes Artist Kathy Gale (B.A. '78)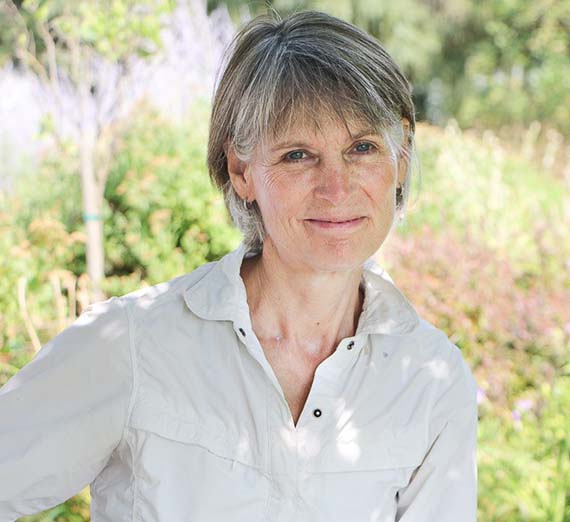 ---
Over the course of just a few moments, you will travel from a field of daffodils to a gorgeous sunset over the mountains, all while planting your feet in the Gonzaga University School of Law building. The halls are brighter than before thanks to 2021-2022 artist-in-residence Kathy Gale (B.A.'78).
"Gonzaga University School of Law is just one of a handful of law schools with artist-in-residence programs, including University of New Mexico School of Law and most recently, Columbia Law School," said Sarah Guzman, director of Alumni Engagement & Strategic Initiatives, and chair of the Law School Building Committee. "We are thrilled to work with Gale as this year's resident artist."
Gale is a Spokane local and Zag alum. Her work is best described as "Impressionism with a strong abstract quality." Using oils, watercolors, or pastels, Gale derives inspiration for her paintings from pictures she has taken on her travels throughout the Pacific Northwest. Her specific collection of paintings featured in her residency are "a response to my first viewing of the Skagit Valley tulip fields in the Spring of 2015."
"The goal was to take some photos, and subsequently, to paint a few pretty pictures of those colorful fields," Gale said, but she found unexpected inspiration from the sights that she saw, creating pieces of art with a different vision than she had imagined.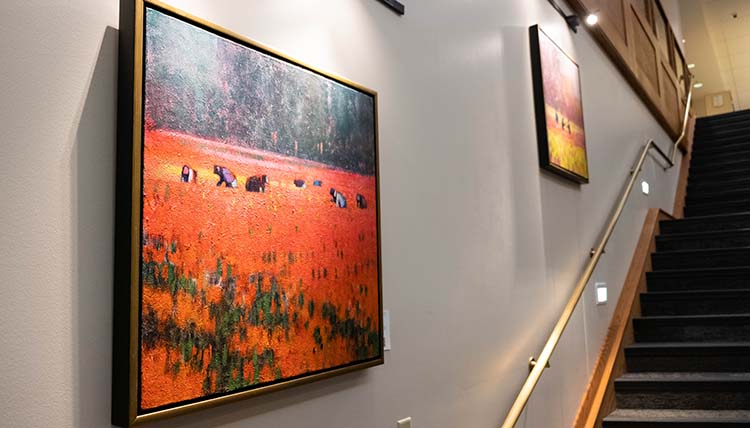 "Instead, I snapped as many photos as I could in a four-hour time span and came home to start working on just as many paintings. I was captured, not by the tulips, but by the field workers themselves. They have compelled me toward my easel more than any other subject I've approached."
Gale will be the School of Law's third artist- in-residence, with artists Ben Joyce and Shelle Lindholm preceding her. She states that the paintings featured in her residency acknowledge and pay tribute to field workers in the Skagit Valley.
"I hope that my work pays adequate homage to these tenacious field workers of The Skagit Valley. Whether a migrant worker or day laborer, their physical resilience and emotional grit are the qualities that keep agriculture productive every day, throughout the world."
Gale and the Art Spirit Gallery will be donating a portion of the artist-in-residence stipend to the Immigrant Resources and Immediate Support Foundation in the Skagit Valley. IRIS serves immigrants in immediate need of health, residential, and clothing assistance. Additionally, both Gale and the gallery will also be donating a portion of the sales to the School of Law's student emergency fund, which gives students resources and assistance during unexpected and unavoidable life emergencies.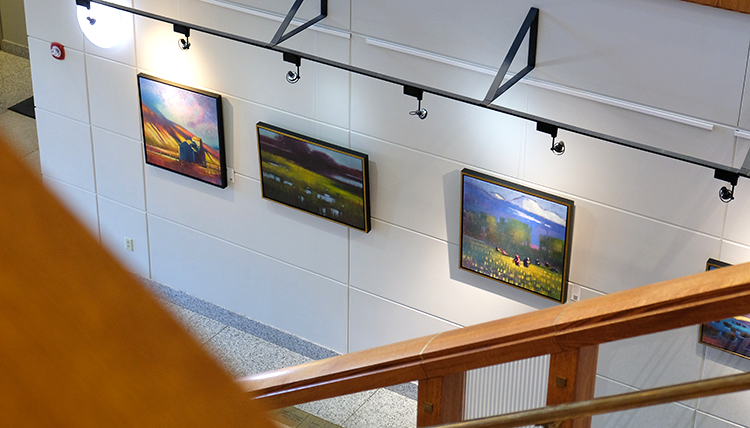 "Through her expression of light and mood, Kathy's work draws the viewer in deeper to the story being told," said Blair Williams, owner of Art Spirit Gallery. "The Art Spirit Gallery is honored to work with and represent artist Kathy Gale. We are continually moved by the direction and quality of her work, but never more so than with this collection."
You can view the gallery of Gale's work here.
For additional information, please contact Blair Williams at The Art Spirit Gallery at info@theartspiritgallery.com.
For press inquiries, please contact Chantell Cosner, Marketing Manager, Gonzaga University School of Law at cosnerc@gonzaga.edu