'Scheherazade' Tops Gonzaga Symphony Orchestra Program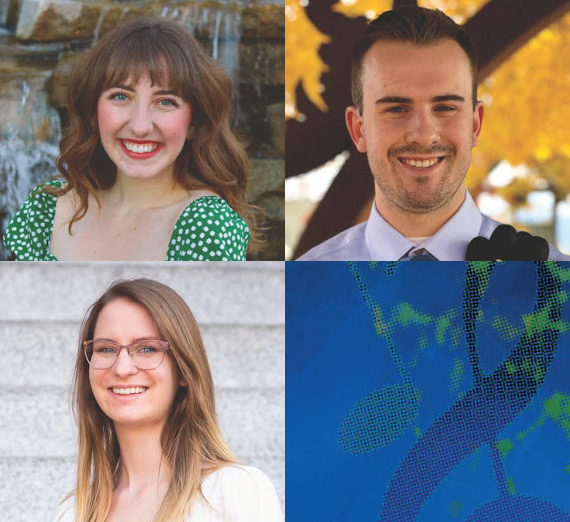 ---
SPOKANE, Wash. – The Gonzaga Symphony Orchestra's winter program on Monday, Dec. 6, will feature both Rimsky-Korsakov's epic showpiece "Scheherazade" and the three winners of the recent Concerto/Aria Competition for GU students.
Karlee Ludwig (soprano), Sam Hendricks (marimba) and Carrie Samsen (violin) will join the orchestra, conducted by music director Kevin Hekmatpanah, in performing works by Mozart, Rosauro and Sarasate.
The program will be presented at the Myrtle Woldson Performing Arts Center, 211 E. Desmet Ave., beginning at 7:30 p.m.
Scheherazade was the famed storyteller of "The One Thousand and One Nights" that includes the tales of Aladdin and His Magic Lamp, Ali Baba and The Forty Thieves and Sinbad the Sailor.
Colorful and highly varied in mood, "Scheherazade" has a recurring violin solo, to be played by Samsen, that represents Scheherazade herself and a ponderous theme that corresponds to the sultan. The composition was completed in 1888 and premiered Nov. 3 of that year in St. Petersburg, Russia, with the composer himself conducting.
The students' Concerto/Aria Competition was held Oct. 23.
Ludwig, the soprano winner, is a senior from Spokane Valley who is a music major with a vocal performance concentration, studying with Amy Porter, interim director of choirs and vocal studies.
Hendricks, marimba, is a senior with music and sports management majors, hails from Sandpoint, Idaho, and studies with percussion instructor Andrew Repsold.
Samsen is a nursing major from San Diego, studying with violin instructor Jason Moody.
General admission is $17; $14 for non-GU students and seniors; and free for GU faculty, students and staff with ID. Mobile tickets are available at bit.ly/GSO12621 or by calling the ticket office, (509) 313-2787.
In accord with current health policies, patrons must wear masks.
For more information about this or other Gonzaga Music Department concerts, call (509) 313-6733 or visit the orchestra's website: www.gonzagasymphonyorchestra.com