Gonzaga Symphony Orchestra Season Opener to Feature Tchaikovsky, Debussy, Ravel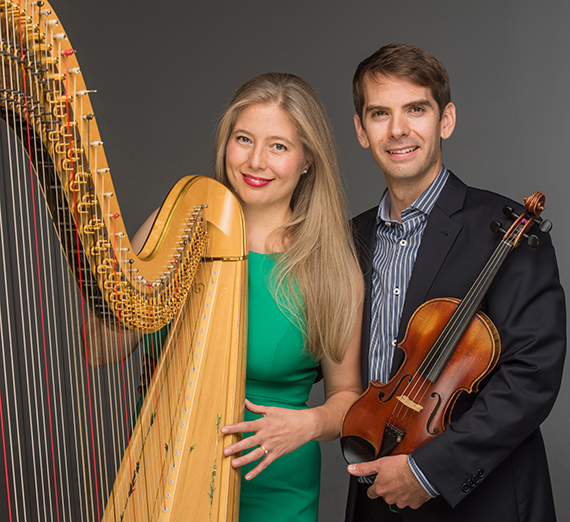 ---
The Gonzaga Symphony Orchestra will open its 2022-23 season Oct. 17 with a vibrant program of spectacular sounds, joined by two masterful players to deliver pieces by Tchaikovsky, Dubussy and Ravel.
Conducted by Kevin Hekmatpanah, the orchestra will perform Tchaikovsky's monumental Symphony No. 6 in B Minor, Op. 74, The Pathetique, Debussy's evocative "Danse Sacrée et Danse Profane" and Ravel's virtuosic "Tzigane."
"Tchaikovsky's Sixth Symphony is one of the most beloved masterpieces in the literature," said Hekmatpanah, who is director of the Gonzaga Symphony Orchestra. "It is Tchaikovsky's final epic statement on the joys and sorrows of life; a celebration of all that is exuberant and tragic as each of us confront our own mortality.
"It is challenging for musicians of the highest caliber on a technical, musical, spiritual and philosophical level. I wanted to open the season with something really special, and I'm so proud of how the orchestra has risen to the occasion."
The Debussy and Ravel concertos will be headlined by harpist Earecka Tregenza and violinist Jason Moody, respectively. The husband-and-wife team also performs as the Cascade Duo, and both are faculty members at Gonzaga.
Tregenza is the principal harp with the Spokane Symphony and performs throughout the Northwest with ensembles such as the Pacific Northwest Balley, Seattle Opera, Walla Walla Symphony, Ballet Sun Valley and Boise Philharmonic. Moody is First Violin with the Spokane Symphony, as well as a conductor and teacher, and has performed regularly as a substitute with the Seattle Symphony, Seattle Opera, Pacific Northwest Ballet and Houston Symphony, in addition to extensive studio recording work for movies, TV and videogame soundtracks. Together, Tregenza and Moody composed and recorded the soundtrack to the award-winning feature film "Gavagai."
"Both Earecka and Jason are recognized throughout the region as outstanding performers and teachers," Hekmatpanah said. "We are so fortunate to have them both on our GU faculty, inspiring our students and sharing their talents and expertise.
"Earecka is performing Debussy's 'Danse Sacrée et Profane,' a piece full of beauty and color. It is not often that the public has the chance to hear a solo harpist, especially one of Earecka's level of artistry. Jason is performing a virtuoso tour-de-force work by Ravel entitled 'Tzigane.' It is full of lively rhythms and spectacular effects, including harmonics, left-hand pizzicato, and intricate harmonies. The first time the orchestra rehearsed it with him, the players were blown away by Jason's virtuosity."
The Gonzaga Symphony Orchestra's season opener is Monday, Oct. 17, at 7:30 p.m. at the Myrtle Woldson Performing Arts Center, located on the Gonzaga University campus at 211 E. Desmet Ave. Tickets are $18, $15 for seniors and military, $14 for non-GU students, and free for GU faculty, students and staff with ID. Tickets are available by calling 509-313-2787, or by visiting the performing arts center box office.
For more information about this or other Gonzaga Music Department concerts, call 509-313-6733, or visit the orchestra's website at www.gonzaga.edu/gso.