Gonzaga University journal tackles 'Hate Amid the Pandemic'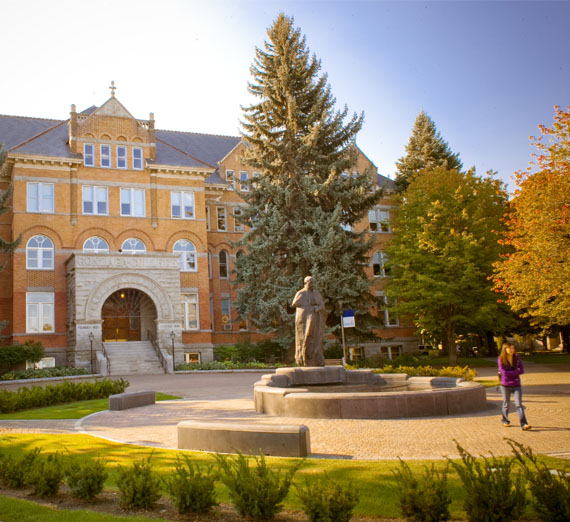 ---
SPOKANE, Wash. – Gonzaga University's Journal of Hate Studies has published a special edition titled "Hate Amid the Pandemic" ahead of the university's Institute for Hate Studies sixth international conference, to be held virtually Nov. 4-6.
Articles in the journal's special edition address "Envy and Resentment in the Time of Coronavirus," "Making Hate Visible: Online Hate Incident Reporting Tools," and three other topics, including President Trump's "digital rhetoric of hate."
Among six research articles in "Hate Amid the Pandemic," three explore recent increases in the targeting of Asian Americans. Another is titled "No Honor in Genocide: A Case Study of Street Renaming and Community Organizing in the Wake of National Decolonization Efforts." The others focus on hate crimes and policing, and lessons from Gandhi.
The journal is published open access, with a commitment to widespread dissemination of the research. It is available at the Journal of Hate Studies website.
Lisa Silvestri, Ph.D., associate professor of communication studies at Gonzaga, was guest editor for this special edition.
A second issue for this year's Volume 17 will be published before the end of December.
The Journal of Hate Studies is now inviting submissions for Volume 18, with particular interest in topics that align with the focus of Gonzaga's upcoming international conference: "Justice and Equity: Challenging Hate and Inspiring Hope."
An annual peer-reviewed publication of the Gonzaga University Institute for Hate Studies, the journal is an international scholarly effort promoting the sharing of interdisciplinary ideas and research relating to the study of what hate is, where it comes from, and how to counter it.
Learn about the Institute for Hate Studies.