Law Professor George Critchlow Publishes 'The Lifer and the Lawyer'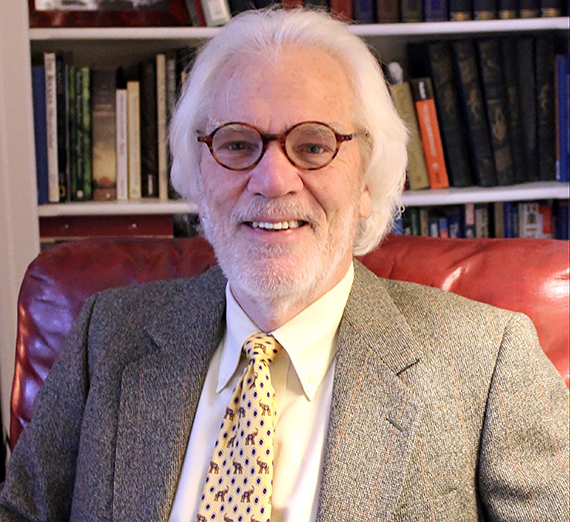 ---
SPOKANE, Wash. — George Critchlow, Gonzaga University School of Law professor emeritus, recently released the book: "The Lifer and the Lawyer: A Story of Punishment, Penitence, and Privilege." The work of creative nonfiction was written in collaboration with Michael Anderson, an aging Black man who grew up poor and abused on Chicago's South Side, and has spent the past 43 years in Washington prisons.
Critchlow, who taught and served in multiple leadership roles at Gonzaga Law School for more than 30 years — including twice as interim dean — began his friendship with Anderson in 1979 when the young lawyer was appointed to represent Anderson against 22 violent felony charges for which he received multiple life sentences.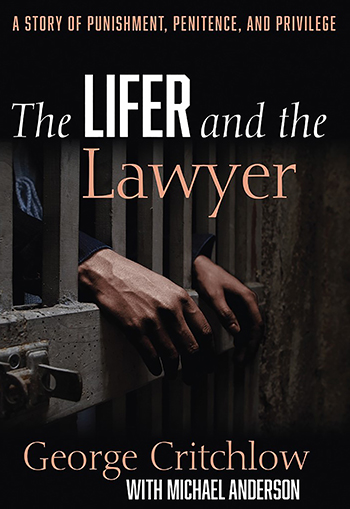 This is not a book about an innocent man unjustly imprisoned; rather, it is a tale of a guilty man who was truly dangerous in his youth, but who has not been dangerous for decades and who has mostly been forgotten, and left to languish in an Eastern Washington prison cell.
"Of course, this is not a novel, it is creative nonfiction that reads like a memoir," Critchlow said. "The book describes Michael's brokenness as a young man, his life of neglect and crime growing up in Chicago, and his crime spree and trials in Eastern Washington that led to life imprisonment."
Critchlow said he hopes the book will resonate with many audiences, including Gonzaga students and others interested in criminal justice, rehabilitation, and race. In addition, he believes it will contribute to the ongoing national discussion about sentencing, rehabilitation, and racially disparate treatment.
Critchlow also aims to reach readers "interested in the transformative power of faith, redemption, and self-knowledge." The book, he notes, "sends a message about human perfectibility, the importance of empathy, the essential worth of all people, and a criminal justice system that too often puts poor people and people of color into a box labeled 'bad' or 'unsalvageable'."
The book describes how the childhood trauma that Anderson experienced led to a path of broken lives and crime, teaching us about white privilege and racism within our society and culture. Critchlow says he has come to witness firsthand the spiritual and moral transformation of Anderson.
Through the book, Critchlow sees an opportunity for Anderson's broken life to make a positive impact on others.
"The book is about darkness and light – about the effects of childhood trauma, the importance of communicating love, the pernicious effects of racism, the purpose of punishment, and the redemptive power of faith and self-knowledge. It is also about our nation's obsession with extreme criminal sentences," he said.
While at Gonzaga, Critchlow says he was sensitized to the concerns and experiences of marginalized groups and individuals. Among other accomplishments, he was a founder and director of the Gonzaga Institute for Action Against Hate, now known as the Gonzaga Institute for Hate Studies. Gonzaga gave him a space to apply his skills and knowledge, which eventually helped prepare him to combine legal and creative writing for "The Lifer and the Lawyer."
He credits Anderson as a critical resource in writing the book. Due to Anderson's imprisonment, communication was difficult, but through many conversations the book's themes emerged.
If there is but one thing Critchlow would like readers to take from this book it would be: "It is true that many people are seriously damaged. It is not true that they are all irredeemable."
For more information about the book — which can be purchased via Amazon or the publisher Cascade Books — visit georgecritchlow.com.
Diversity & Inclusion
Global Impact
School of Law
Academic Vice President
Institute for Hate Studies
Juris Doctor
News Center