What You Need to Know about Transfer Credit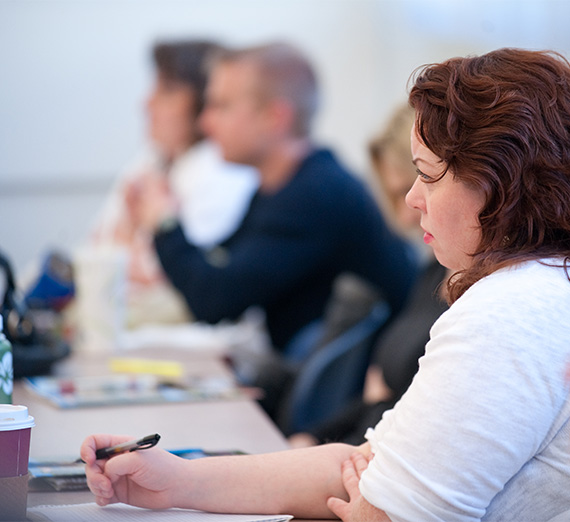 ---
Have you completed any College-in-the-High School or Dual-Enrollment coursework? Are you a transfer student working toward a degree at another college? If you answered yes to any of these questions, it might help to know a few transfer credit basics to ensure your college credit is transferable. Here are a few things you can do to maximize your transfer credit at Gonzaga University:
1. Check your school's accreditation.
Accreditation is an assessment process that colleges and universities go through to determine if they meet particular standards in higher education. Not only does accreditation review the quality of the education being provided, it also provides access to state and federal financial aid funds – for both students and the institution itself
There are currently three types of accreditation in the U.S.: Regional, National, and Programmatic accreditation. As a regionally accredited institution, Gonzaga University will only accept transfer credit from other regionally accredited institutions, so be sure to check your schools accreditation status. A current list of the regional accrediting bodies can be found here.
2. Verify that transfer coursework is college-level and academic in nature.
This is especially important for students completing college credit at a two-year institution. Many community colleges provide remedial or preparatory courses that are intended to build skills in a particular discipline however, these courses are not considered college level – and therefore non-transferable. Check to make sure your courses are considered 100-level or above.
Additionally, colleges may offer coursework in vocational or technical disciplines - these courses are intended to prepare students for a career field, as opposed to preparing students for further academics at the university level. See below for a sample of disciplines that are considered technical or vocational:
Small Business Management Cosmology Training
Medical Technology Aviation Programs
Community Health/Counseling Paralegal Programs
For more information about transferrable degrees and course-by-course equivalencies, explore Gonzaga's Transfer Agreements and online Transfer Credit Database. Keep in mind that the transfer guide is a dynamic database and can be updated at any time, so please refer any questions regarding course equivalencies to the Office of Admission for verification.
3. Ensure that college coursework is completed with a grade of C (GPA of 2.0) or better.
Transfer courses completed with a "C" grade (2.0) or higher are eligible for credit at Gonzaga University. Any grade below a C or 2.0 will not be awarded transfer credit. Grades like "P" or "CR" are acceptable for elective credit, however, the credit will not fulfill any core, major, minor or concentration requirements at Gonzaga.
Note: Engineering majors should ensure that college Calculus coursework is completed with a grade of 2.5 or better as a requirement for admission.
4. Review GU Core requirements and make note of any courses you may have satisfied through credit at your previous institution - assuming the above criteria have been met.
Gonzaga University may award specific equivalencies for transfer coursework that is similar in content, depth and learning outcome.
In order to fulfill specific major or minor requirements at Gonzaga, the transferred course must receive the approval of the academic discipline's department Chairperson. This process requires a course syllabus for faculty review before course equivalency can be determined.
5. Transfer credit may satisfy some University core requirements, but your major coursework could still require a specific amount of time to complete.
Science, Engineering and Teacher Education students who enroll at Gonzaga with a transferrable AA or AS degree should anticipate major requirements that exceed two years of study at the University. These programs include Nursing, Human Physiology, Biology, Chemistry, Biochemistry, Physics, all Engineering programs, as well as Gonzaga's Teacher Education programs.
In the end, the best way to ensure your college credit will transfer is to know the rules that govern how Gonzaga accepts credit from other institutions. If you reviewed all of the tips above, and still have questions regarding your college credit, please contact your Admission Counselor – we would be happy to help!