Representing for Diversity in Media
Bennett Koffa Aims to Foster Change on Airwaves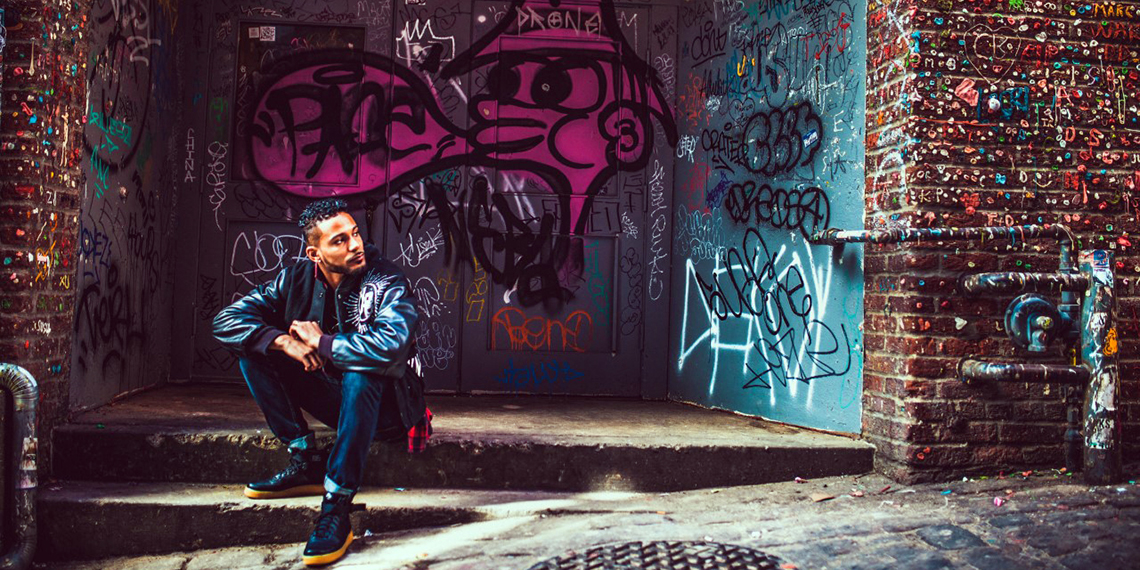 Bennett Koffa is a traffic reporter and hip-hop radio personality for iHeart Media at KUBE 93 in Seattle. He is also a student in the Gonzaga University Master of Arts in Communication and Leadership Studies program with a concentration in digital media strategies.
As a Black, gay man, Koffa's aspiration in radio is to bring more diverse voices to the table.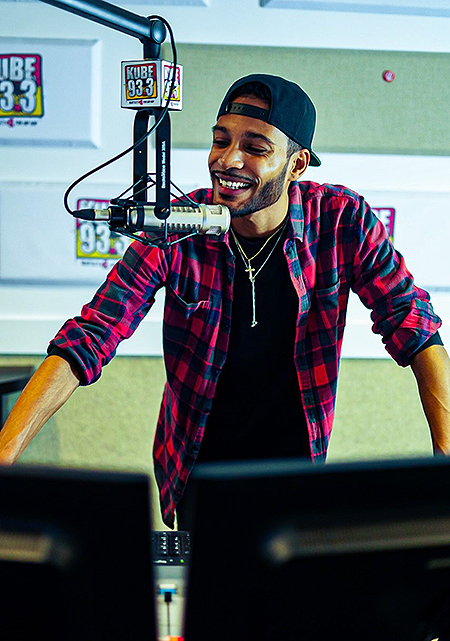 After graduating from the University of Rhode Island in 2015 with a major in communications and a minor in English, Koffa worked at his local radio station in Rhode Island that he listened to growing up.
Then he moved to Seattle to break into a larger media market. To expand his professional opportunities, Koffa decided to pursue a graduate degree. Gonzaga's School of Leadership Studies caught his eye.
"Gonzaga's one of the schools that is really putting the future of media and technology at the forefront and no other program really stood out to me like that," Koffa said. "Everything that Gonzaga stands for, the history, the culture, the faith, it just all made sense versus all the other programs that I was looking at."
While Koffa knew the program would propel his career and foster new connections, he found that it also changed his perspective on media, opened his mind to new concepts, and awakened a higher calling: to add depth of representation and to join the executive board of media conglomerates to advance long-lasting, systemic change.
Koffa recognizes that kind of change will likely be neither quick nor easy. He understands that for people who find themselves on the margins — whether due to race, ethnicity, gender, sexuality or other factors — accessing the resources to thrive professionally is key.
"It starts with just having that vision," said Koffa. "Because if you don't have the vision, you're not going to have the resources and you're not going to be able to build a support system."
Looking toward graduation in 2021, Koffa is grateful for the knowledge and skills he is acquiring at Gonzaga to reach his career goals.
"I entered media because I just wanted to be a representation for people like me, Black, LGBTQ, and low-income," Koffa said. "I feel like I wouldn't have the power and drive to add that representation if I didn't understand media like I do now."
Academics
Diversity & Inclusion
School of Leadership Studies
Master of Arts in Communication and Leadership
News Center