ZagOn Back-to-School Essentials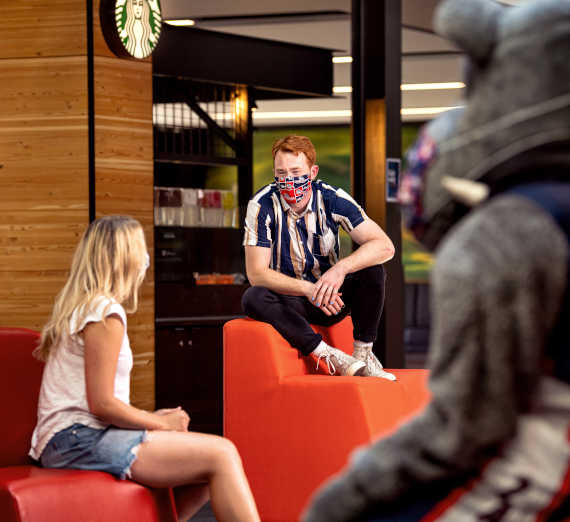 ---
The beginning of the semester is no longer on the horizon – it's here. But coming back to Gonzaga is going to look a lot different this semester.

In order to get back to the campus we know and love, where we can chat in groups on Foley lawn, study huddled close together, and chow down with new friends in the COG, we have to hunker down and closely follow the university's procedures which are in place.

We want you to have all the latest information as you walk into your fall semester. Here are the most recent back-to-school essentials to be familiar with.
Off-Campus Student Guide
A big part of keeping our campus and Spokane community healthy, is monitoring and being attentive to on-campus and off-campus activities. What happens off campus, affects us all.

The Off-Campus Student Guide includes information, resources and expectations for how we all must act in order to stay as safe and healthy as possible. It covers topics such as daily expectations, prohibited behaviors and consequences, and community resources.

This resource details protocols to guide us in the right direction, serving as a reminder that every person can make a real difference in the lives of others, so it is necessary to try our hardest.

Find all versions of the arrival and return to campus guides, including undergraduate, graduate and law, on the ZagOn website.
ZagCheck Symptom Self-Screening App
On Aug. 24, the ZagCheck Daily Symptom Self-Screening App was launched. ZagCheck supports the campus community in our ongoing response to COVID-19 and efforts to limit community spread.

We all need to use this app and weave it into our daily routines. It only takes about a minute.

Students, faculty and staff are all required to self-screen for symptoms of COVID-19 on ZagCheck. Students, except for fully remote students living outside Spokane, are asked to certify daily, (including on weekends). Staff and faculty are asked to self-screen before coming to campus or beginning work, regardless of whether work is performed on or off campus.

After completing the short screening process that assesses key health factors related to COVID-19, ZagCheck advises users whether they are permitted to be on campus or if they need to stay home.

Students, faculty and staff will receive notifications based on their result via the app, email or text message. The information provided in ZagCheck assists the COVID-19 Action Response Team (CART), including our Contact Tracers. The ZagCheck app and our contact tracing process provides for strict confidentiality and privacy of your data.

The app can be accessed via a mobile device through Microsoft Power Apps or a web browser. Get instructions on using the app and complete your daily screening starting Tuesday, August 25.
Learn more about the app on the ZagCheck webpage.
See what move-in and on-campus life will look like
In order to prepare students to live on campus safely, we have created a series of videos that show various procedures and scenarios for living on campus.

The latest video, Move-In & Orientation 2020, depicts what move-in will look like.

Check out the videos below to get an idea of how other scenarios and protocols will work:
For other important items to be aware of for the Fall semester, head to the article "10 things to know before you return to campus."
Zags: Thank you for giving these important matters your attention. It will take all of us working together to make this return to campus possible.
Want more information on Gonzaga's COVID-19 response and plans for Fall semeste? Our ZagOn website has FAQs, recent announcements and more.