Fulbright Teaching Assistant Reymund Lara Comes to Gonzaga by Way of the Phillipines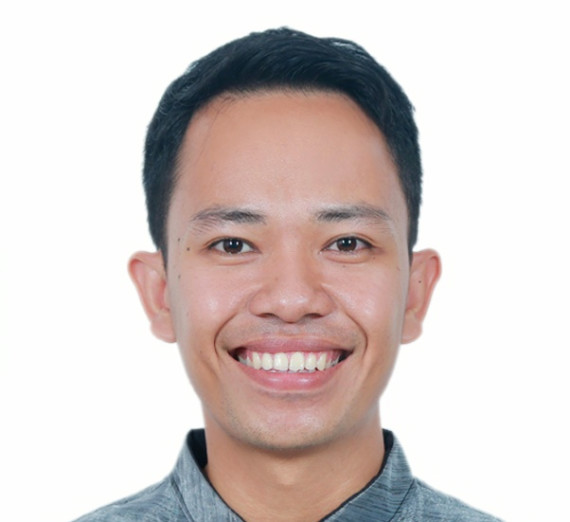 ---
Reymund Lara, Fulbright Scholar Teaching Assistant will join Gonzaga this fall to teach Tagalog to beginner students. He will also have the opportunity to promote the Tagalog language through food, culture, festivals, tourist destinations and traditions. In the Phillipines, he is a teacher in the Schools Division of Passi City, Province of Iloilo, Philippines. Reymund received his bachelor's degree from West Visayas State University - Pototan Campus. Reymund, along with one other Scholar will

contribute towards Gonzaga's continued commitment to global engagement and bolstering Gonzaga students' intercultural competences.
First of all, welcome to Gonzaga! Your work with the university will often "promote the Tagalog language through food, culture, festivals, tourist destinations, and traditions," how do you envision doing such promotion?
Greetings from Passi City, Province of Iloilo, Philippines.
By being an FLTA, I can promote the Tagalog language though the things that define us, as being uniquely Filipinos. I believe that whenever we see a connection and motivation as to why we need to learn something, it encourages us to do more than expected. By integrating the Filipino food, culture, festivals, and tourist destinations in teaching the language, learning would be more engaging and lively.
Sharing my culture to people from other countries would be a wonderful and proud moment on my end. Being a cultural ambassador for me is being able to embody the spirit of being a Filipino, not just in words and in thoughts but also actions. Being a cultural ambassador is an opportunity for me to showcase my beloved country, the Republic of the Philippines.
What are you most excited about ahead of your journey to Gonzaga?

Making professional connections and creating an impact in the university are some of the few things that makes me excited to be at Gonzaga. I am eager to meet my Tagalog students and share with them why 'Its More Fun in the Philippines'. I am excited to be at GU to start working on my duties and responsibilities. My time at Gonzaga is a once on a lifetime opportunity, and I will make the most out of it. I am also ecstatic to share my day-to-day activities and realizations with my family and friends while I am at GU through my social media accounts.
I am determined to contribute my share in attaining the university's mission statement's value of diversity, intercultural competence, and global engagement. Moreover, as a youth volunteer in our community, I am thrilled to work on the university's club and volunteer activities. I am eager to start this new chapter, which will benefit my students in the United States and my pupils and community in the Philippines. I can't wait to finally #BeAZag and share with everyone #HowtoZag.
Have you experienced any travel restrictions due to COVID-19?

The Fulbright FLTA program has been profoundly affected by the current health crisis. By this time, I could have been busy preparing myself for my flight and be ready to take on my roles and responsibilities as a Fulbright FLTA at Gonzaga University. Unfortunately, things have changed, and continuously adapting to the ever-changing situation is an important skill.
The current health crisis has affected the way I work and live in the Philippines. As a teacher, this health crisis has encouraged us to be more creative and resourceful. I diligently practice the required health protocols to ensure not only my family's safety but also the safety of my community. I believe that restrictions are applied to make things better for everyone to get back to the old regular way of living.
What are your hopes and aspirations beyond your time with Gonzaga as a Fulbright Scholar Teaching Assistant?

After teaching at Gonzaga, and experiencing the Jesuit Catholic education that the university provides, I envision myself as a changed person, intellectually, socially, emotionally spiritually. Additionally, as president of the Federated Teachers Association and as a member of other professional organizations in our city, I can share what I learned from this exchange program. As a youth volunteer with Highlight the Impact Forward Youth Volunteers, non-governmental organization, we conduct leadership training. This experience would give me another opportunity to impart my experiences.