Dr. Daniel Olivares promoted to Assistant Professor in Gonzaga Computer Science Department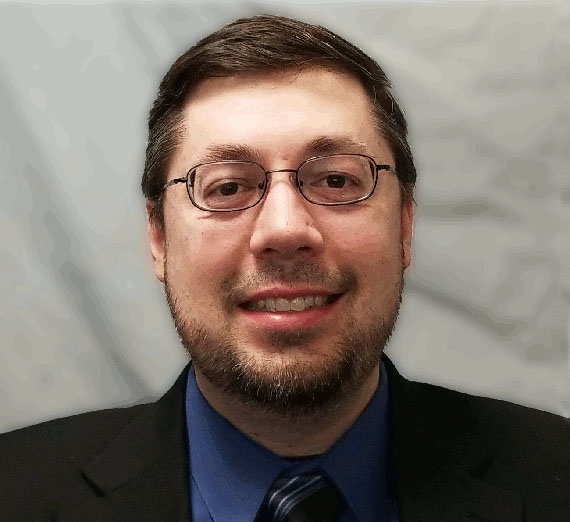 ---
Dr. Daniel Olivares began his full-time teaching career as a lecturer in Gonzaga's computer science program during the 2019-20 academic year – including the mid-spring shift to online learning in March due to the COVID-19 pandemic. Olivares was ready for the change.
Much of his research during his graduate studies involved improving and enhancing an online learning environment. OSBLE+ (online studio-based learning environment plus learning analytics) was a virtual, web-based space where students could work together in small groups.
"I learned a lot about the online aspect of teaching through this experience," Olivares says. "I experienced it as a student, from the developer side, and then finally as an instructor when I chose to use it to augment teaching [as a doctoral student at Washington State University]. It has been relatively smooth to transition to using Zoom to give lectures, even if it's not a one-to-one replacement for face-to-face instruction."
Dr. Olivares is one of two new assistant professors in computer science beginning Fall 2020. In addition to teaching web development and the introduction to computer science, he plans to lead research into human-computer interaction and ubiquitous computing.
Dr. Olivares also credits his fascination with 'neat gadgets' for preparing for remote or hybrid instruction. "You'll find many gadgets around my household, e.g., smart devices that make life easier: smart thermostats, lights, cat litter box, etc. I feel like this interest lowered my learning curve since I've already had a lot of experience with different technologies, hardware and software."
Those gadgets feed his excitement about what technology developments he, fellow faculty, and students can achieve in the future. "What excites me about computer science are the endless possibilities that technology provides us. I feel like we're on the edge of a new frontier of unexplored possibilities. What we really need is to make sure current and upcoming students have the tools they need to take the next steps of exploration.
"I hope that students will get some of my excitement/enthusiasm for technology and put their own spin on it while improving their critical thinking and problem-solving skills, gaining experience working as part of a team, and also learning to consider the implications of how technology can affect our lives now and in the future (for better or worse)," Olivares says.
He also hopes that the mutual excitement over technology leads to lasting collaborations. "I would love to open up communications with anyone interested in work I have done or work I would like to take part of in the future. I am always open to hear new ideas and definitely value the input of others! I believe that each person, whether student or professional, can bring their own expertise and contributions. Collaboration can be a great way to bring fresh perspective and new insights to a problem."