In the News: Caño's Perspectives on Ignatian Decision Making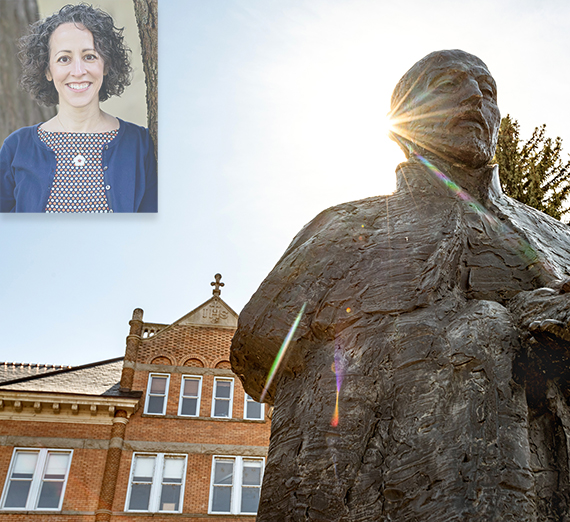 ---
Effective July 1, 2020, Annmarie Caño, Ph.D., assumes her role as the Dean of Gonzaga's College of Arts and Sciences. (Read about her experience and specifics of the role at Gonzaga here.)
As the new dean settles into Spokane and Gonzaga, a piece she published last year on "The Conversation," - an independent and international academic news site - serves as an introduction to her scholarship and understanding of Ignatian history and influence.
"As a clinical psychologist, I first became acquainted with Ignatian discernment during an internship program in spirituality and have found it useful to incorporate it in my research on mindfulness and other reflective practices," the article says. "Ignatius uses the language of faith, but, I believe, anyone can apply his method to make more informed decisions."
Read her full essay: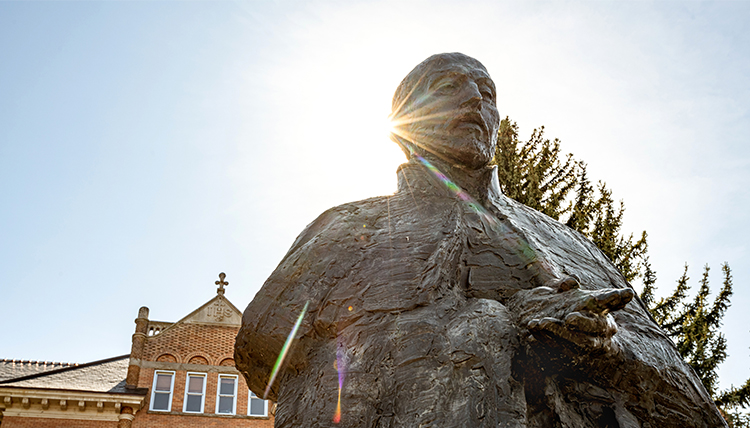 St. Ignatius of Loyola, on the campus of Gonzaga University, Spokane, Washington. Photo by Zack Berlat.