Sustainability Q&A with Juliane Mora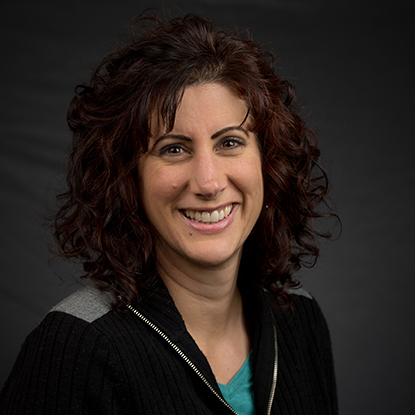 ---
What is your position and department at Gonzaga?
I am an Assistant Professor in the Communication Studies Department.
What does sustainability mean to you?
I think first in rhetorical terms of the word itself (sustainability = ability to be sustained), which calls to mind the idea of movement or exertion, sustained over periods of time, like exercise. With that metaphorical frame, I think of environmental sustainability as monitoring the output we are asking for from the earth (exertion) and balancing that with periods of rest and renewal to maintain the health of the ecosystem. Second, I think in biological terms of the difference between parasitic and symbiotic relationships where sustainability means we are living a mutually beneficial existence with the earth rather than a parasitic one. The current pandemic has offered a glimpse of what the world could look like if we changed our extractive, polluting, and one-sided relationship with the planet.
How have you been involved in promoting sustainability on campus?
Since coming to Gonzaga in fall 2017, I've attended multiple events by the Office of Sustainability to learn about the programs on campus as well as the learning opportunities provided by the Environmental Studies program. I've incorporated regional and international environmental topics in the course material that I teach. In Communication Studies, we are concerned with how people understand the world and make meaning together through symbol using behavior, so sustainability is a term that can mean many different things. My goal is for people to be able to identify those different meanings, how they are used, where they are deployed, and to what effect. I also try to model other ways of thinking about our relationships to items labeled as "disposable." I don't believe that the value of a "disposable item" has been expended after one use. Hence, I can often be found with plastic forks, knives and spoons in my bag at the end of an event, ready to be used again. I also carry my own re-usable plate, cup, and cutlery to any events where there will be food so I am not consuming more "disposable" items.
What are some things you do in your personal life to live sustainably?
I rarely buy anything new, preferring instead to shop at thrift stores and/or re-purpose items rather than throw them away, especially when they still have a use value. I have collected re-usable dishware for parties and events on and off campus to cut down on the use of "disposable" items. I also recycle and compost while trying to cut down on the number of packaged foods I buy because they all come wrapped in plastic. I'm also conscientious about carpooling to reduce emissions and enhance the quality of my relationships through the added time spent together traveling.
How could Gonzaga continue to improve its sustainability efforts?
We have so much potential to pivot swiftly because of our medium size that I think we should model ourselves after prominent zero-waste facilities (Portland, Oregon offers multiple examples). We should continue to invest in solar panels and renewable energy sources. To do that, we could also apply the considerable talents of our academic community (students, staff and faculty) to research options, create cost-benefit analysis, develop curriculum, compose grant applications for funding and create messaging around these principles consistent with our Jesuit mission and values and Pope Francis's call to care for our common home. A themed semester (a "themester") about sustainability would be a useful way to get folks across campus energized to build course materials and projects around sustainability. Then, we should publicize all of those efforts and make it part of our "brand" so we communicate our commitments to alumni, the public, the community, and the world.
How will you continue to promote sustainability at Gonzaga?
The kind of sustainability we need in this moment requires a cultural shift to valuing our unique space in the universe (we only have one planet to live on) and shifting our ideology about how we live on it. This can only be accomplished communally, by many heads, hands, and hearts working together in unison, so I will use my knowledge of communication to build community. I will continue my support by talking about how to incorporate more sustainable practices into our lives and work, continuing to learn about other sustainable practices, staying abreast of the current science and conversations about sustainability (on campus and in society), and modeling my own modest practices.