Graduating History Major Scott Davis Chronicles Veterans' Stories
'Faces of Valor'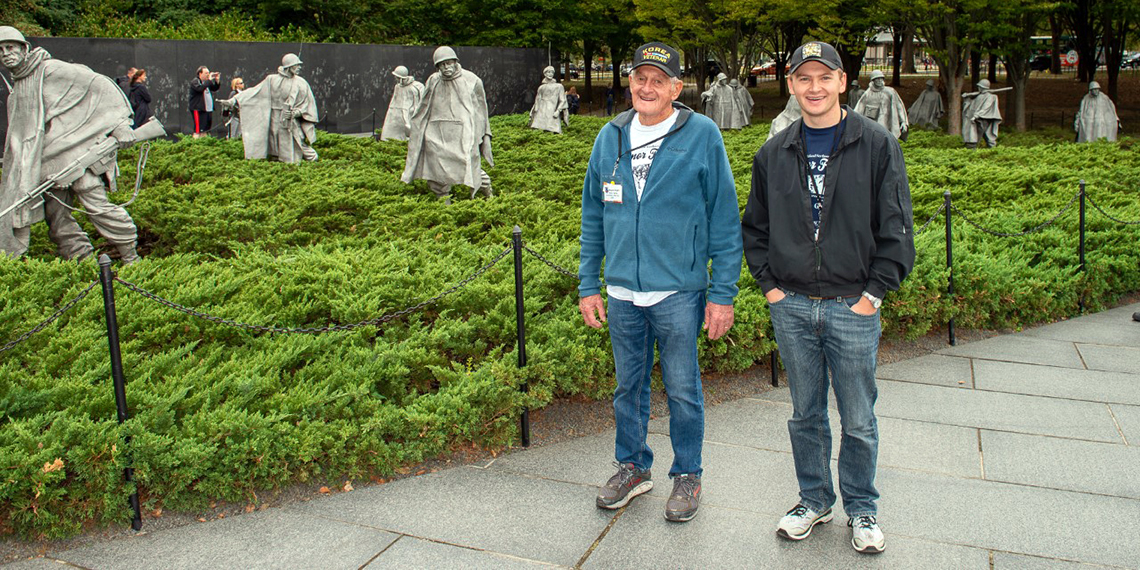 By Harry Smith ('21)
SPOKANE, Wash. — Scott Davis, a Gonzaga University senior history major, has been fascinated with World War II since he was in the first grade. He got the opportunity to interview a veteran during his junior year of high school, which started him down a path to creating the oral history project called "Faces of Valor."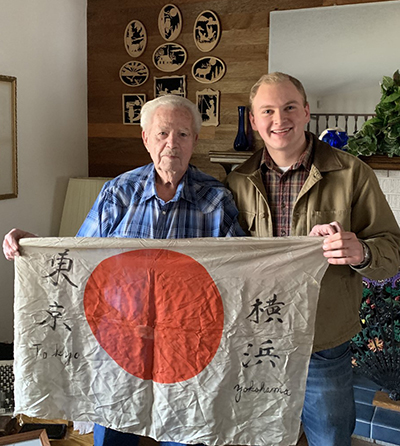 The initiative is dedicated to preserving the memory of the "Greatest Generation" through the collection of personal stories and anecdotes of World War II and Korean War veterans. To date, Davis has interviewed more than 160 veterans.
"I have met so many wonderful people in the past few years; people who have welcomed me into their homes, no questions asked, and entrusted me with their life's story," said Davis, a graduate of Mead High School in Spokane.
For Davis, it's more than just collecting veterans' memories. It is also about creating new ones.
"I hold special memories with each individual," said Davis. "With Larry Jackson, it's getting coffee at Zip's and discussing Okinawa, politics, and life; Donn Thompson, poking through his photo albums and listening to a lifetime of stories from the Marine Corps to 74 years of marriage with his wonderful wife."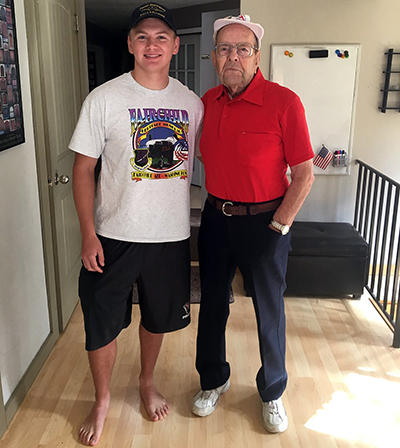 Davis also reflected on the number of opportunities his project has created.
"I'm currently a columnist for a local history magazine called Nostalgia Magazine, and have had stories published on many online magazines and blogs," Davis said. "Last fall, I had the opportunity to accompany my grandpa on the Inland Northwest Honor Flight to Washington, D.C."
Davis says he appreciates the Gonzaga community and the many opportunities provided here as well.
"I'm going to miss the unique people Gonzaga attracts," he said. "The quality of the education is in the people you meet."
After graduation, Davis plans to attend graduate school on his path to becoming a history professor. For now, he's going to continue his project for as long as he can.
"I get the opportunity to do what many wish they could — meet my heroes," Davis said.
View the Faces of Valor project online: https://facesofvalor.org
Academics
Careers & Outcomes
Global Impact
Service & Community Impact
College of Arts & Sciences
History
News Center