Street Changes for Improved Traffic Flow, Pedestrian Safety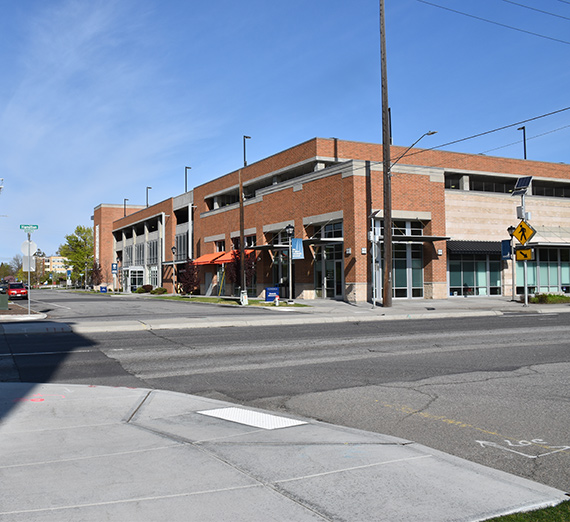 ---
Expect some disruptions from street and bridge work on the east end and south part of campus this summer, pending pandemic limitations.
Hamilton Street from DeSmet to North Foothills Drive will undergo a safety improvement project, including turn signals in all four directions at Mission, Indiana and North Foothills. (Can we say 'hallelujah'?) Hamilton intersections at Sharp and Illinois will have protected left-turn signals for north and southbound traffic. The Hamilton and DeSmet intersection, which currently has a pedestrian-activated rapid flashing beacon, will be upgraded to allow pedestrians to cross on both the north and south sides of the intersection.
Only one Hamilton intersection will be under construction at a time, and completion of the entire project is slated for sometime this fall. During construction at Mission and Hamilton, traffic will reroute to Indiana. At least one lane of traffic in both directions will remain open during most of this construction period.
In the meantime, Spokane Transit's Central City Line project will build a roundabout at Cincinnati and Sharp to allow better flow of traffic in all directions. This work should begin soon and complete by the time students return in the fall, again, pending pandemic limitations. Cincinnati will close from DeSmet to Sinto, and Sharp from Dakota to Cincinnati.
Finally, construction to replace the Trent Avenue Bridge just east of Hamilton is scheduled to begin soon, with completion expected in November 2022. Traffic is rerouted along Martin Luther King Jr. Way, but the Iron Bridge just north of the Trent Bridge is accessible for walkers and bicyclists.