Thayne McCulloh: On Strength & Community Amid Crisis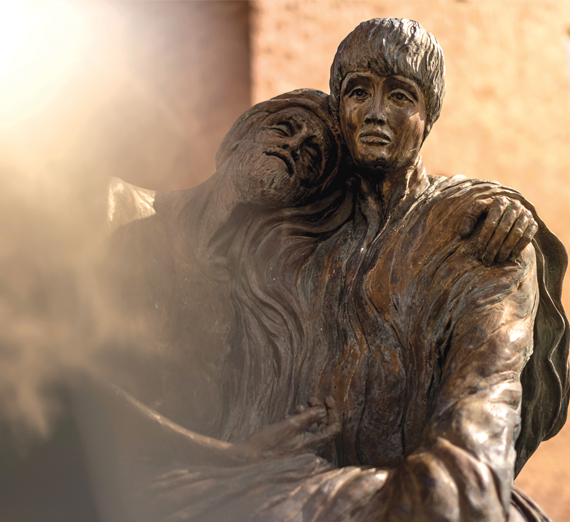 ---
Strength & Community Amid Crisis
Across my almost 30 years of work at Gonzaga, there have been a number of international, national and local crises with significant levels of impact. The Gulf War of 1990-91 compelled students to return to the U.S. from Florence mid-year; the multi-day Ice Storm of 1996 took out power on campus during sub-zero conditions; September 11, 2001, touched deeply the lives of many GU students; and in too many instances across the years, we've lost students well before their time. This spring, just as is occurring around the world, Gonzaga is absorbing and trying to come to terms with the novel coronavirus (COVID-19). Our experience began with the need to support two students who were studying in Beijing, China, when their program closed; soon thereafter, we were compelled to suspend operations at Gonzaga in Florence and facilitating students' safe return from Europe. Quickly, our faculty confronted the challenges of moving coursework to "virtual" and remote learning environments; and perhaps most poignantly, we have faced the painful early goodbyes of students leaving campus.
None of this is what any of us expected when our basketball teams, cheerleaders, Bomb Squad, Dance Team, Bulldog Band members, and fans headed to Vegas in early March. We looked forward to the likelihood of our women's team hosting rivals here at McCarthey. When our men raised their WCC Championship trophy in victory, we envisioned welcoming thousands to Spokane for regional games, and dreamed of heading to Los Angeles and, ultimately, Atlanta, for our second Final Four appearance.
And then the world suddenly changed, and our students and families instead found themselves coping with a different reality, including "going to college" from "home." Many students began absorbing the loss of social opportunities, COG food and spring sports, the shift to seeing faculty through a screen instead of in a classroom, and watching the momentous occasions that mark the end of a college journey disappear. We were always hopeful that we could rescue some of it, but that was not in the cards for any school as society took the necessary precautions to prevent the virus from spreading further.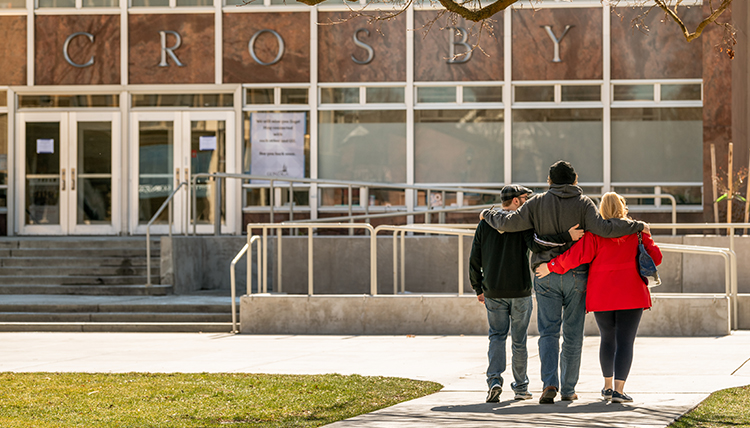 There are things that make the process of managing through crisis more bearable, that provide a sense of making order out of the chaos. Gonzaga is blessed with an amazing array of talented, creative and tenacious colleagues people who are willing to bear down and work through complex challenges to develop solutions, keeping the focus where it needs to be. We are an institution that has learned, over the course of its history, that the unexpected is part of life and itself an opportunity to learn, and adapt, and grow. Our ability to quickly move into virtual course delivery was itself the result of our experience in distance-delivery coupled with the development of technology- enabled systems in anticipation of a different pandemic: The H1N1 viral influenza (2009-10).
Also important in the context of crisis is knowing your principles and priorities, and sticking with them. These four have, in particular, framed our thinking:
The safety, health and welfare of our students, faculty, staff and community,
The prioritization of our academic mission, in support of our students' successful course completion,
The short-, medium- and long-term financial viability of the university,
Wherever possible, the use of deliberate, intentional and data-driven decision making
Have we struggled to make the choices that we believe would be best in the long run, even though painful in the short term? You bet. Have we questioned whether we made all the right decisions at the right times? Of course. Have we seen the spirit of Zag Nation pull together in ways we knew were possible? Absolutely. The foundation of Gonzaga what brings alumni back and what entices new Zags to join is a tremendous spirit of community that doesn't waver in hard times. We've seen it in countless examples, but especially in creative solutions to stay connected in virtual ways when social distancing keeps us physically apart. Take, for instance, several campus departments and our partner, Sodexo Dining Services, working together to provide more than 1,000 meals to families struggling in our neighborhood as a result of COVID-19 impacts.
Above all, however, I am most proud of our students. This final quarter of the academic year, defined precisely by the week of Spring Break and its stark "before-and-after" contrast, was nothing anyone planned on, or ever would have wished for. But our students, recognizing the reality of this circumstance, have worked hard with their faculty, and with us, to stay focused and do their best sometimes under the most challenging of personal circumstances. They, above all, have not lost sight of the long-term objective: A time well beyond the current moment, where they make a difference in the innumerable ways that Gonzaga graduates do, every day.
It is that awareness, and the spirit and energy behind it, that propels us forward to a hopeful "reboot" for fall 2020. Thank you in advance for sticking together through this dynamic time of change, for asking where you can help, for leaning into the tension with us. We are forever grateful for your support. May God continue to bless and comfort us all in this time and in the days to come.
Sincerely,
Thayne M. McCulloh, D.Phil
President
In This Together
After times of social distancing, our need to feel "together" is stronger than ever. Future Zags await the creation of their own Gonzaga story, and together, we can make it possible.