A Moment of Silence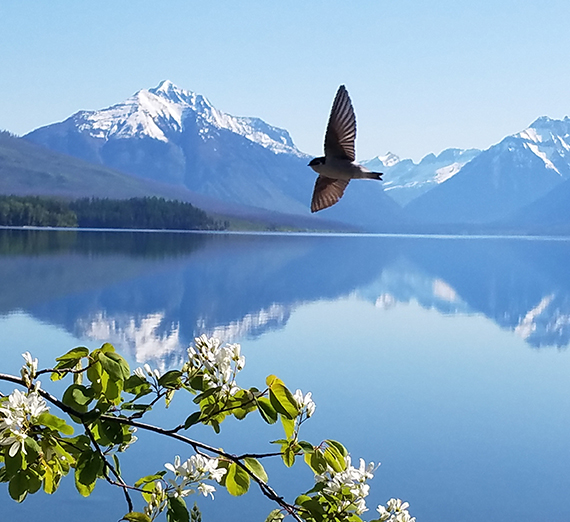 ---
Taking a moment of silence is a sign that something – or someone – deserves our attention and respect. It could be the passing of a beloved leader, like Father Coughlin, for whom friends gathered in a moment of pause following his death. It happens when tragedy calls us together. It takes place when there's an urge to pray.

Rarely do we interpret a declared moment of silence to mean, "Here's a minute for me." A time to mute the phone notifications, close the laptop, look up to the sun, take a deep breath.

In today's busy world, we have apps (Headspace, Insight Timer, Calm) or wristwatches that tell us to stop what we're doing and pause, because otherwise we might just keep running from one task to the next, or keep scrolling mindlessly from one cute cat video to the next. There's a reason those devices and programs are making a fortune off telling us to take a moment of silence: We NEED that stillness, even if it has to be scheduled.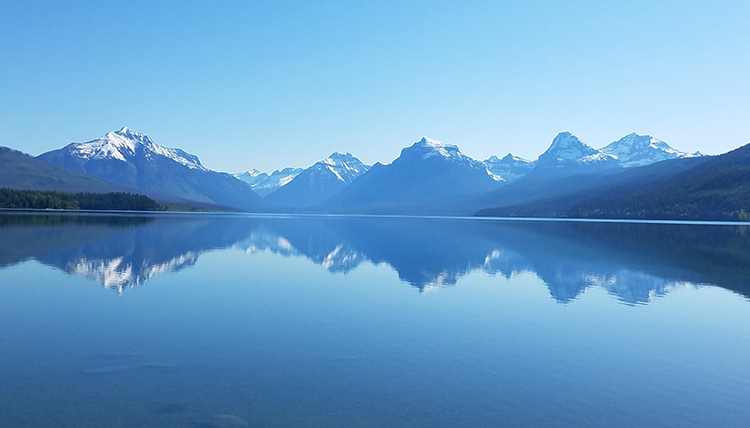 (Lake McDonald, Montana; photo by the author)
This pace is felt not just by busy professionals held prisoner by deadlines, or parents frantically taking children to every performance or practice on the calendar. Our college students experience it, too. A period of life that should brim with adventure and experience and freedom (and learning, of course!) is hurried, and intensified by pressure to meet mounting expectations. It is no surprise to see statistics pointing to an increase in anxiety among young people.

And so … Montserrat. A moment of silence. A retreat actually, offered once a semester to Gonzaga students, faculty and staff by the office of Mission and Ministry, to put away to-do lists, to shut off phones, to focus on listening to the voice of God that prefers not to yell above the roar of distractions. Montserrat is one of many opportunities our Mission and Ministry staff offers to the Gonzaga community, to connect with the wisdom and tradition of Ignatius and with contemporary Jesuit-minded friends. If ever you wonder what's different about Gonzaga and its people, this is it: an intentional fostering of contemplation, developing men and women who can be a gentle presence in a world that desperately needs calm headspace and insight.

These gifts are available for you, too. Take a moment of silence for yourself.
Enjoy the resources available from Gonzaga.