UW Medicine Helps Rural Communities Respond to COVID-19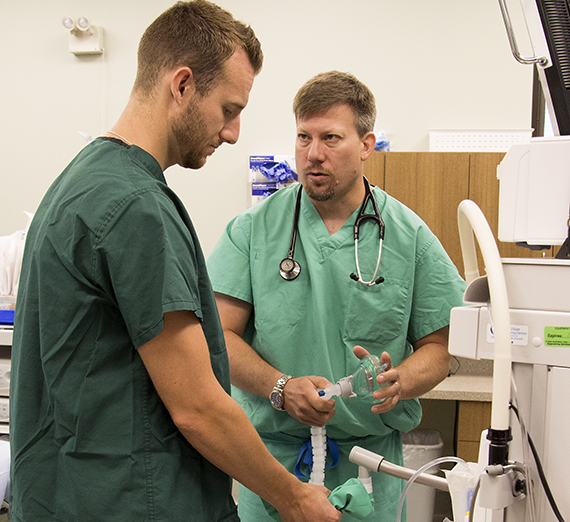 ---
In February 2020, it became clear that the novel coronavirus, COVID-19, was not going to be isolated to China. In Eastern Washington the hope was that it might not reach our small isolated rural communities. A case reported in Kittitas County in early March left no doubt, however, that Eastern Washington counties were not exempt from the potentially deadly impact of this pandemic virus.
The hospitals and health systems throughout Eastern Washington had little to no experience in preparing for a viral disaster of this magnitude and desperately needed information and protocols.
Fortunately, UW Medicine was already involved with these communities through medical student training and programs like Telehealth and was able to lend help to these rural communities to get prepared.
Newport, Wash., population 2000, is one of these rural communities. Located in the far northeastern corner of the state, about an hour's drive north of Spokane, it is about as far physically and culturally from Seattle as one can get and still be in the same state. Newport, however, has a close relationship with the University of Washington School of Medicine, and that relationship has grown steadily through the UW's regional health partnership with Gonzaga University.
Newport was one of the pioneering sites in Washington for the UW's rural medical training programs and hosts medical students at all levels of training – from before medical school through all four years of school and beyond. This teaching relationship has led to benefits from other UW programs such as UW-TASP: Tele-Antimicrobial Stewardship Program for infection control, and Project ECHO HCV to mentor clinicians in underserved and rural areas treating hepatitis C. These programs and relationships were instrumental in Newport Hospital and Health Services rapidly developing a comprehensive infection control and COVID-19 response program in early March, long before many larger hospitals and health systems had procedures in place.
This month, Newport is in full COVID response, with drive-through screening, telehealth, widespread testing, and appropriate PPE in place for all health care personnel, even though there has been only two cases in Pend Oreille County. Newport is well prepared because they are willing, nimble and benefitted from on the UW's expertise as a nationwide leader in COVID-19 response.
Dr. Jones is Assistant Clinical Dean, Eastern and Central Washington for the UWSOM and practices at Newport Hospital & Health Services.