Virtual Views of Ancient Places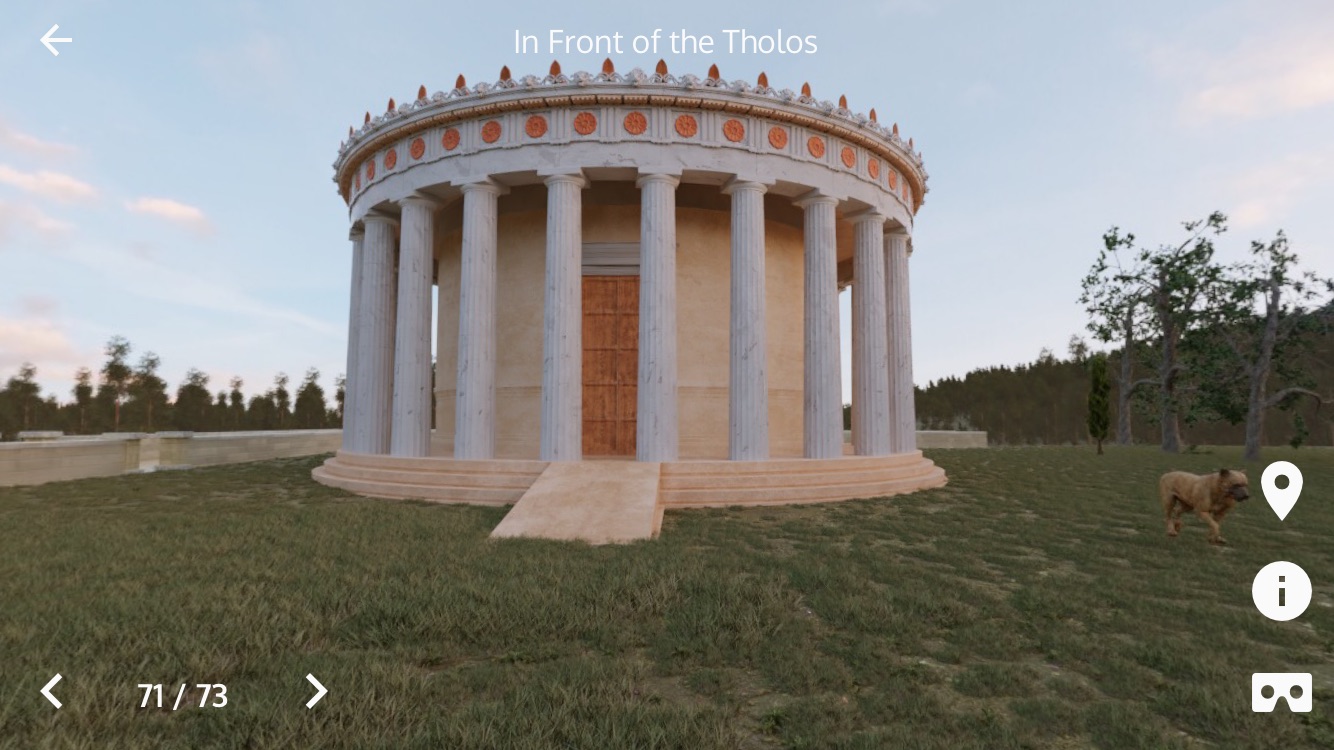 SPOKANE, WA – Gonzaga students are stepping into new dimensions and seeing classical civilizations in previously unexplored ways. History students are now visiting reconstructions of ancient cities such as Olympia and Athens using virtual reality technology in the classroom. With support from the Digital Humanities Initiative, Dr. Andrew Goldman, Ph.D., is driving the use of virtual reality in history lectures and hopes to see it lead to interdisciplinary collaboration at Gonzaga.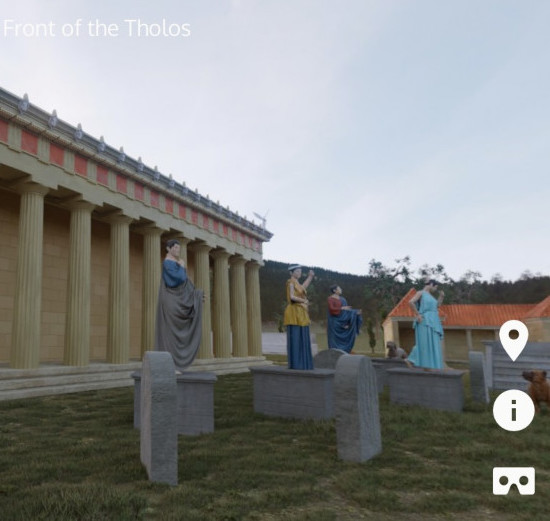 ---
Over the past several years, Goldman noticed that students were spending less time reading textbooks and consuming class materials in traditional ways. With an interest in tech and connections to the Australian-based interactive experience company Lithodomos, Goldman came up with the idea to use virtual reality simulations to educate students about ancient civilizations. With the support of the Digital Humanities Initiative, which aims to broaden access to VR technology in the College's classrooms, the project pilot launched in spring 2019.
Using the apps developed in partnership with Lithodomos, students can explore reconstructions of the ancient civilizations they learn about in class. The pilot received great feedback from excited students and showed promise of being an effective learning tool in the class environment.
"This is a technology that helps to cross educational boundaries, and can provide any class with a stronger understanding of cultural context,"
"With this new VR tool, we can use what we have discussed in class and read in our textbooks as we examine reconstructions of ancient monuments and buildings, a combination of learning tools that help bring the monuments more alive to students and reinforce the significance of the ancient sites as well as create a stronger understanding of the people who created them," said Goldman.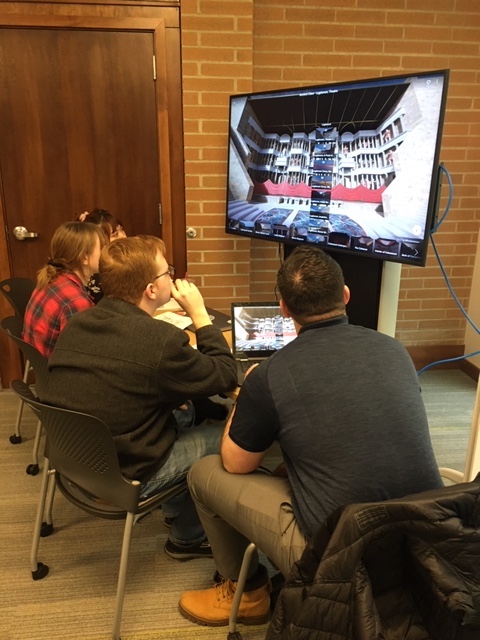 From left to right: Elizabeth Velonza (far back), Sarah Cushni, Collin Hicks, Tanner Chick.
At the end of 2019, Goldman assigned a final project to his history students to see who could develop the best research project on an ancient site. The group that had the top project worked with the designers at Lithodomos over the summer to create brand new scenes of Epidaurus, a small city in central Greece. The project was set to be presented this spring at the annual meeting of the Classical Association of the Pacific Northwest in Eugene, OR, but the conference was canceled.
The use of this technology has inspired visions for larger projects where students across academic disciplines would collaborate to create the virtual worlds. Goldman hopes to see students studying history, computer science, and business bring their talents together and cultivate an understanding of the skills and roles each group plays in developing an end product. Graduates who participate in this project could highlight their experience to potential employers and help them more easily transition into a competitive job market.
"This is a technology that helps to cross educational boundaries, and can provide any class with a stronger understanding of cultural context," said Goldman.
The cancellation of in-person classes at Gonzaga has slowed the implementation of this technology during lectures. However, Goldman's history students are staying resilient and committed to finishing their VR projects. Students are now writing podcasts and creative narratives that will be added to the apps to help guide users through the virtual cities. As virtual reality becomes more accessible over the next decade, Goldman foresees this technology being more widely implemented at Gonzaga and innovating the way that Zags learn the history and cultivate interdisciplinary experience.
Arts & Culture
Academics
College of Arts & Sciences
History