Q&A with Gonzaga University Admissions
Answers to questions about academic and student life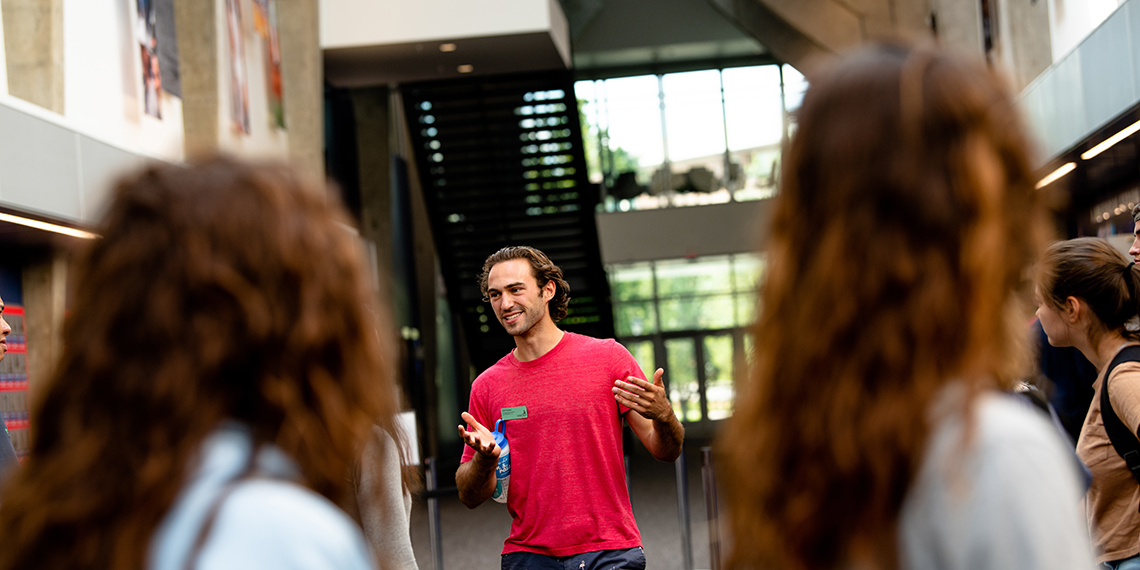 Curious about the academic and student life at Gonzaga? These questions were recently asked by a prospective student and answered by an admissions counselor and a current senior. To learn more or to answer any additional questions you may have about Gonzaga, please contact the Admissions office.
Academics
What resources are there to help students find career pathways? How accessible are they?
The Center for Professional Development has a near un-ending number of opportunities to support students in their career search. Anything from connecting you to the hundreds of employers recruiting on campus to connecting you with an alum in the field you wish to pursue, they have all the resources. The Center for Professional Development also will assist in reviewing your resume, applications and preparing for interviews so that you feel confident and ready for the next step. Check out many of those resources here.
Am I able to customize/change my degree plan? Will I have access to advisers who can help me with that?
Absolutely! Gonzaga does an incredible job supporting students through the whole of their academic journey. You will have the Office of Academic Advising to lean on as well as a faculty advisor. That is why you see Gonzaga's graduation rates as the best in the state of Washington!
What kind of help can I get on campus with homework and essays?
The small classes and supportive community means you will be able to easily connect with classmates and faculty for help. Your professors make sure to know you and hold open office hours to offer individualized support. Further, there are writing centers, tutoring and accommodations available through the Center for Student Academic Success.
How can I be involved in leadership on campus?
There are a ton of ways to get involved in leadership on campus. For example, there are over 600 leadership positions available across campus including serving as a Gonzaga Student Body Association (GSBA) Senator, coordinating a Mission Possible spring break trip, working as a Resident Assistant, or being an Orientation Leader. If you are interested in learning about leadership the Comprehensive Leadership Program is an interdisciplinary undergraduate program that you can apply to during the fall of your first year on campus.
How is the Honors Program different than regular classes?
Many of the Honors classes are taught in a more Socratic method or seminar style. Students come together to learn in community with the faculty acting more as a guide in the conversation.
Do you take transfer credits?
Absolutely, check out the transfer credit database to see how those credits will transfer.
What/how much credit will I get from my AP scores?
Here is where you can see all of the AP tests for which we offer credit.
What opportunities/internships are available for students?
AN ENORMOUS AMOUNT OF OPPORTUNITIES! It's impossible to list them all because they extend all over the country with small to large organizations. In Spokane, Seattle, or New York, Gonzaga will connect you with opportunities in whatever field you want to go into.
Student Life
Aside from basketball games, what else do students do for fun? What other sports are popular?
It depends on what you are interested in! There are all kinds of events every weekend on campus from dances, crafts and trivia to cultural events, outdoor adventures and athletics. The Intramural Sports Program is one of the most popular activities on campus with over 2,785 students participating annually. When the weather is nice, students really enjoy going to soccer and baseball games to cheer on the Zags while being outside and soaking in the sunshine.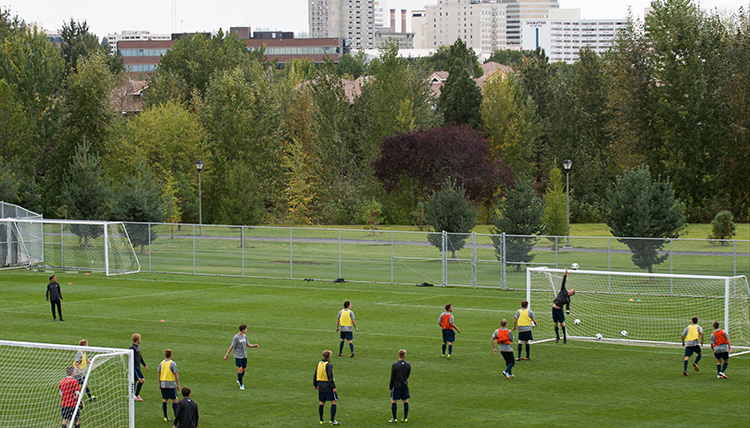 How common is club involvement?
Over 80% of our students were in at least one club last year, so it is very common! Gonzaga has more than 150 student-initiated clubs and organizations to choose from.
What is there to do in and around Spokane?
Spokane is the 2nd largest city in Washington so there is great art and music around town, not to mention many fantastic restaurants and coffee shops. Downtown is only a 20-minute walk or a 5-minute drive from campus and public transportation is easy to use. Gonzaga students love to get outside and are always itching to take advantage of the amazing hiking, rock climbing and skiing close by.
What are some favorite GU traditions?
Zags treasure the traditions that bring the community together! The theatrics around basketball such as Tent City, and Zombie Nation are always a Zag favorite. Other large events like graduation, Mass of the Holy Spirit, Academic Convocation and Fall New Student Orientation are also such fun ways to celebrate together.
How do students feel about the dorms, gym/rec center, dining hall, etc.?
The dorms, gym/rec center and the dining hall are meaningful parts of our Zag community. It's very apparent to students that a lot of care goes into ensuring these facilities positively support the student experience. Zags are well taken care of.
How might Zags describe the campus culture?
In 3 words: inclusive, collaborative, and far-reaching.
What does Gonzaga do to help freshman transition to college life?
There are multiple professionals on campus who oversee this transition. Our students have many opportunities to connect to college life, from Gonzaga's First Year Experience team that helps connect students to the community on campus, to the Residence Life Staff that meets students in their residence halls. In addition, the First Year Seminars connect students to what it means to be academic at a Jesuit University. This is why we have one of the highest first-year to second-year retention rates in the country.