Dear Class of 2020: This Is Not the End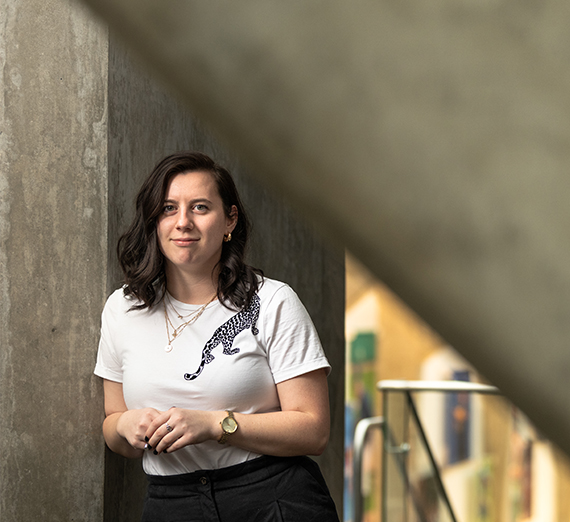 ---
Right now, you should be celebrating another Zags March Madness tournament run. You should be playing frisbee or Spike Ball, lounging in hammocks and lawn chairs, jamming to DJ De Smet's playlist, and saying "I'll start studying in 5 minutes," too many times to count on Herak and Foley lawns with your friends, celebrating the coming of spring in Spokane.
Instead, you are logging in to Blackboard or a Zoom classroom for digital learning. You are sitting in your home residence away from your classmates. You are packing up 4 years' worth of Spokane memories and experiences months sooner than you anticipated.
Your Gonzaga campus experience shouldn't have concluded this way. You have every right to feel the way you do right now. You are valid. Something so meaningful should never be stripped away like this, but out of factors no one can control it has been. I do not know exactly what you are feeling or experiencing, nor do I claim to understand, but what I can tell you, as an alum, a staff member, and mainly, a fellow Zag, I hear you and I am here for you.
This isn't the end.
Every memory you have since you unzipped your suitcase on this campus one late-August day during a move-in weekend, what feels like ages ago, has become a part of you. Every Zombie Nation, every door held, every jog on the Centennial Trail, every plate of COG salmon, every intramural game, every late night or early morning in Foley, every walk down Bulldog Alley. These are all a part of you and will remain with you, forever.
Gonzaga is a place where any and all can find community, a home away from home. Gonzaga is family. That doesn't change when you leave this campus.
This last week, I had the opportunity to speak with a small but mighty handful of you, and you were kind enough to share some of your experiences with me. When asked what you'll miss most about GU a common response was "the people." You all care for each other in ways only Zags can. While they may not physically be present, the people of Gonzaga will be with you forever.
For years to come you will find Zag Nation in the most unprecedented of places. It is a constant in a world of inconsistencies. A place that will always be with you.
Whether it is the fresh flowers of spring, the crisp, bright colors of the fall, or the soft, stillness of the first snow fall, I want you to picture campus during your favorite time of the year. See GU in your mind. Picture the spires of St. Al's and always remember, the lights will always guide you home.
Sincerely yours, a forever Zag just like you,
Amanda Hardt ('17)