Supporting Our Undocumented Students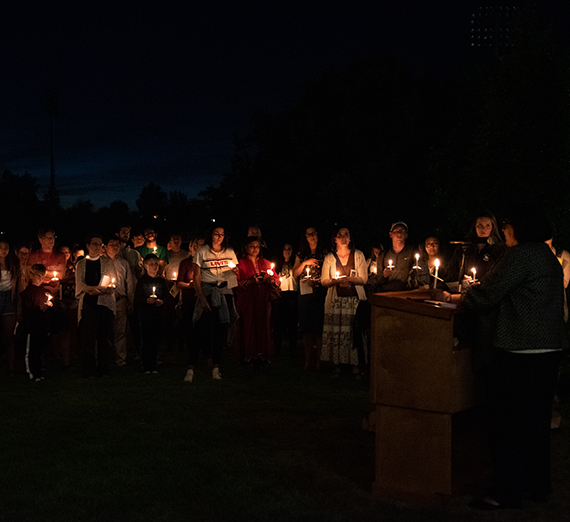 ---
At Gonzaga University, we believe in being people for and with others. For us, this means loving and supporting our community, and the communities that surround us, in any way we can, regardless of who they are or where they were born. As the current United States government continues to make decisions that may cause a division in many communities, Gonzaga continues to do whatever we can to unite people from all different walks of life.
"We are a university called to live and learn and teach and explore not comfortably at the center of the culture, but at the frontiers – the cutting edge, the margins, places that require courage," says University President Dr. Thayne McCulloh. In the Office of Admission, we work to build a community that will not simply exist in a classroom, the Kennel, or COG. We work to build a community that will push its members to become the best people they can be and we want you to be a part of that community.
Dr. McCulloh encourages "every member of our community to become educated about matters relating to immigration issues and the significant impact such matters have not only in the United States, but around the world."
In building this community, we want all people to be encouraged to become part of it. If you feel like Gonzaga may be a place where you can grow, please apply – no part of our application or scholarship process require a Social Security Number. Apply to Gonzaga University using the Common Application and apply for Gonzaga Specific scholarships from our website.
On top of the scholarships that require an application, every applicant is reviewed for our merit-based scholarships, which are awarded based off the student's academics. If you are a resident of Washington State, you can file the WASFA (Washington Application for State Financial Aid). Non-Washington residents should fill out and submit the Needs Analysis Form to apply for need-based financial aid. If you are authorized to work, we have a number of Institutional work-study positions where students can work right on campus.
Although not all of us may be able to understand what it is like to be directly affected by the current administration's policy on immigration, we do empathize with you. We want to be a resource for you. We want you to feel safe. If you have questions or need any assistance, a number of resources can be found on the Undocumented Student Information page of our website.