Gonzaga Law is Saul Set for Another March Madness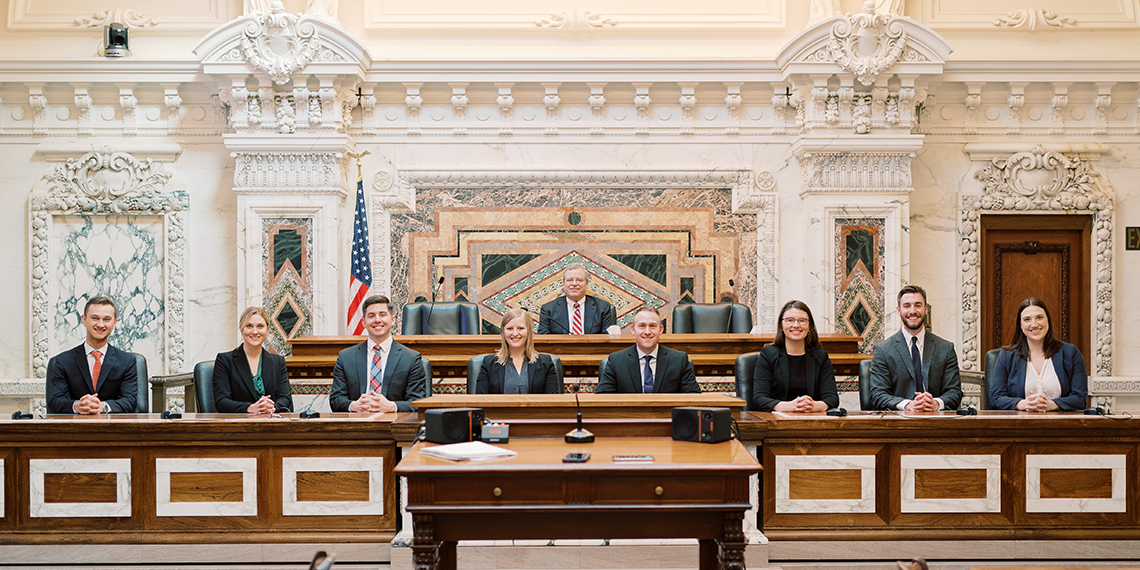 For the second year in a row, Gonzaga Law is sending a moot court team to compete in the national finals of the Saul Lefkowitz National Trademark Moot Court Competition. All eight members of the Gonzaga Law team, competing in groups of four as "Team Punctual" and "Team Practical," argued the functional aesthetics of the color red and the shape of a gas station's roof line in the case of dueling gas stations, Gas & Goodies v. Charge 'n Snack.

This year, "Team Punctual," captained by 3L Johanna Fuhr, placed second in the Western Region competition. Along with Fuhr, Team Punctual's roster includes 2Ls Brendan Quilici, Emma Young, and Yanni Tsangeos. The team will travel to Washington, D.C. and compete at Nationals on March 21, 2020, at the Court of Appeals for the Federal Circuit.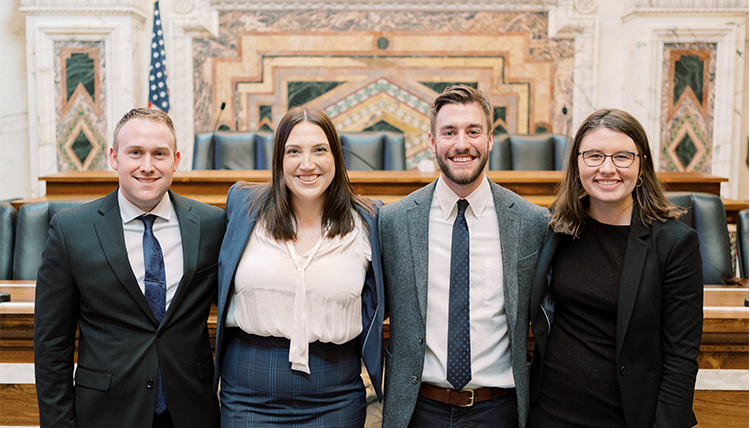 Team Punctual

Gonzaga Law also fielded "Team Practical," which features 2Ls Joe Huston, Mary Cullen, and Josiah Alter and is captained by 3L Holli Higgins. All eight students devoted nine months of preparation, research, and practice in order to compete at regionals in San Francisco on February 8.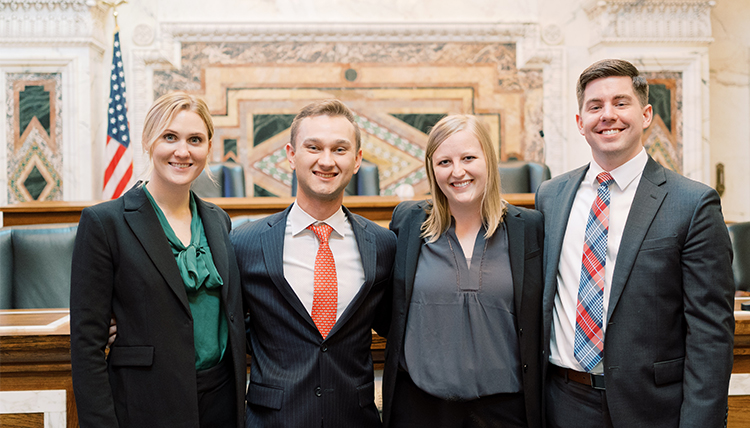 Team Practical

In the halls of the Ninth Circuit Court of Appeals, they faced a barrage of questions from competition judges drawn from local businesses and law firms—like Oracle and Apple, Inc. as well as Owen, Wickersham & Erickson, Duane Morris LLP, and Kilpatrick Townsend.

Their coach, J. Christopher Lynch, adjunct professor and partner at Lee & Hayes, was pleased with each student's mastery of the complexities of trademark law and federal/appellate procedure as well as their poise in competition. The regional judges were also complimentary in their critiques of all the Gonzaga competitors. "Saul's a lot of work for two credits," says Lynch, "but the experience is unique."