Jack of All Trades: Kayla Crow ('21)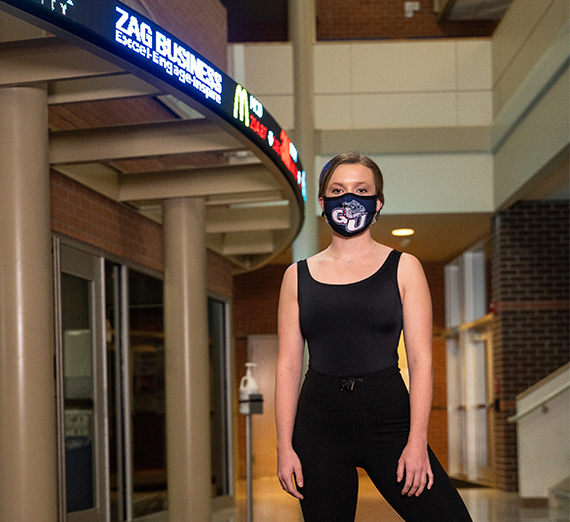 ---
Hometown: Seattle
Academics: Economics, Psychology, Dance, Entrepreneurial Leadership
Extra-curriculars: GUSR, New Venture Lab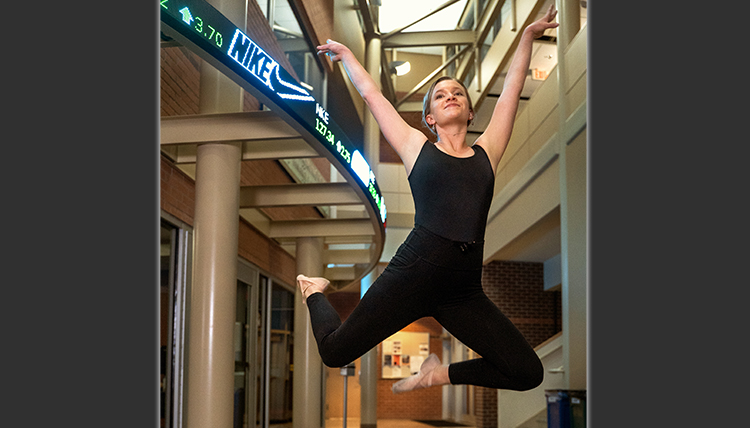 Kayla Crow ('21) handles a multidisciplinary college experience like a seasoned pro.

When she first visited Gonzaga, the emphasis on social justice and the community feel stood out. "When I was a senior in high school, I was really looking for a community that wanted to give back but also a community where like I could feel welcomed." She felt this the moment she stepped on campus.

Through the Hogan Entrepreneurial Program, she has developed public speaking skills and confidence. She says it's "a really cool program because you get to be with the same group of 25 students from sophomore year through senior year."

How did she choose three majors? Kayla shifted from a biology major to psychology, and had a dance minor until Gonzaga added it as a major. Before joining the Hogan program where economics and accounting are required, she had no economic interests, however, as she dove in, she discovered a fascination and appreciation for it as a social science. All three areas of study allow her to see a certain issue or topic from different lenses.
"I can be more analytical and data driven, and see the human aspect as well."
Kayla is involved with GU Specialized Recreation (GUSR) and New Venture Lab, serves on Gonzaga's dance council, is an intern at the Borgen Project, and a leader in the Alpha Pi Phi sorority.

How does she manage it all?

"The biggest thing for me is time management," says Kayla.
Faculty Shout-Out
Suzanne Ostersmith, director of the dance program, is also a great mentor. Kayla says, "She sees your value and what you can add to the program. I can meet with her and talk about anything Gonzaga related or dance related or what kind of jobs I can get after college. I feel like she really goes above and beyond."

That personal interest from Gonzaga professors has been instrumental in her success.

"They push you to be the best version of yourself and they want to help you find your place in the world," Kayla says.
See other student stories in this series.
Academics
College of Arts & Sciences
School of Business Administration
Economics
Dance
Hogan Entrepreneurial Leadership Program