Proceed with Caution: Nursing Clinicals in COVID-19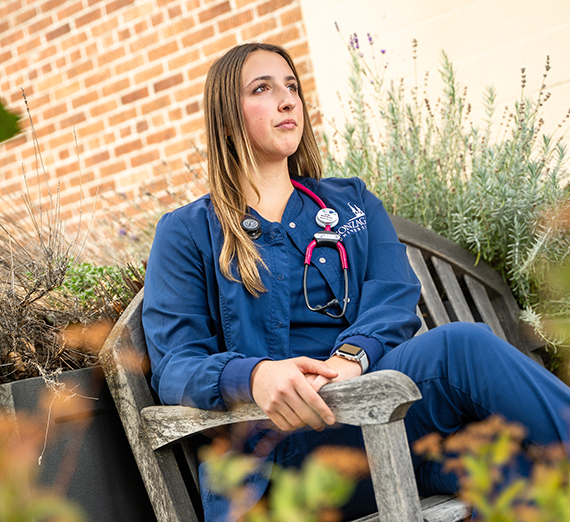 ---
Twice a week, Bella Williams ('21) reports to Providence Sacred Heart Medical Center at 6:45 a.m. for either an 8- or 12-hour shift.

Williams is a Gonzaga senior studying nursing in her penultimate semester. When COVID-19 forced an early closure last spring, she and other nursing majors transitioned to online clinicals. Now, Williams does her clinicals in person, against the backdrop of the pandemic.

Gonzaga's nursing clinicals require a unique solution to meet safety precautions and student needs. Traditionally, nursing students participate in various clinicals during their last four semesters. They work in long-term care facilities, grade schools, acute care hospitals and community mental health facilities. With the threat of COVID-19 infection, long-term care facilities opted not to take students, creating a challenge for students to complete required hours.

Associate Dean of Undergraduate Nursing Joan Owens says the department had to get creative.

The department may use simulation for up to 50% of clinical experiences, she says, which they provided in expanded sim labs available on campus.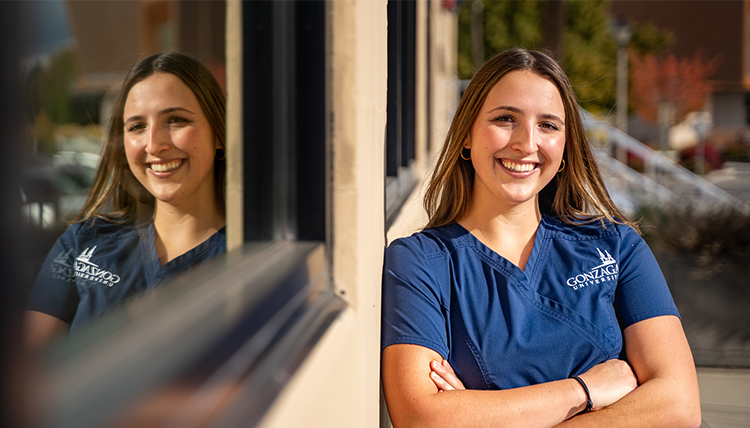 Williams said that she missed out on taking her OB-GYN and psychiatric rotations in-person last spring. Though online simulations are better than no experience at all, it was still a difficult adjustment. Additionally, labs and clinicals are the only classes nursing students have in person.
Williams admits the struggle with isolation and the fear of contracting the virus is real. She and her nursing comrades undergo testing for COVID-19 monthly.

"When you're done studying, you just want to hangout with your friends," Williams said. Since that's unsafe, she's restricted to her apartment. "It's been hard. I don't want to get a call five days later that someone's infected," Williams said.

Regardless of the ongoing sacrifice, Williams looks to the future with determination and acceptance. This after all, is the real world, and will likely not be her last pandemic.

"It's been challenging, but it doesn't scare me," said Williams.