How to Email your Admission Counselor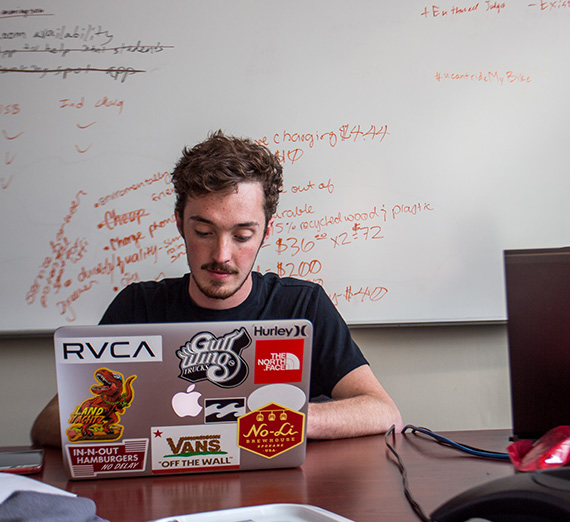 ---
All students that apply to Gonzaga have an admission counselor that can help guide them through the process. There are lots of reasons why you might want to email your counselor: to check if your application is complete, to get more information about a specific program, or maybe to just introduce yourself and show that you are interested. In fact, many universities keep track of interactions with students as part of their application process.
In our new virtual world, it can be difficult to feel like you are building those personal connections, but emailing your counselor is a great way to get your specific questions answered, as well as giving you an opportunity to create a relationship with someone who can help you through the application process. Here is where you can find out who your Gonzaga admission counselor is!
When you reach out to your counselor, it's a good idea to be professional. Don't use text slang or abbreviations that you may use with your friends and family, but don't worry about sounding too formal either. Make sure to use your own voice! We want to get to know you and get a sense for who you are.
Another recommendation is to include your name, high school and class within the first couple sentences of your email. We want to be able to keep track of our interactions with you, so knowing who we are emailing is important! It's also nice to know what school you attend, because the advice we offer and opportunities available may differ depending on what state you are from, if you attend a private vs. public high school, or what kinds of classes your school offers.
Feel free to ask us whatever questions you have about the university, but specific questions are always appreciated (and show you have done your research). It's also a great way for you to get information that perhaps traditionally you would've gotten from a college fair or campus tour. Some examples of good questions might be, "Which classes should I take in high school if I am interested in engineering?" or "What sort of opportunities for volunteering and service do your students have?". Very broad and vague questions, such as "What majors do you offer?" and "How many students are enrolled?" can easily be found on our website (along with lots of other helpful information).
Avoid sending form emails – where you send a generic email to lots of universities. It may be tempting to save time, and we know you are interested in more than just one school, but it is appreciated when students take the time to ask thoughtful questions that are specific to each university.
Finally, it's a good idea to do a brief check on spelling and grammar. While we are certainly not expecting perfection (and sometimes make mistakes on emails ourselves), it's a quick way to show that you are taking your communication with us seriously.
As the application deadlines draw closer, please don't hesitate to reach out to your admission counselor! After you submit your application is a great time to start thinking about financial aid, scholarships, and learning more about Gonzaga. We are more than happy to help students throughout the process, and we are all looking forward to getting to know future Zags.