Princeton Review Names Gonzaga to 2021 'Green Colleges' Guide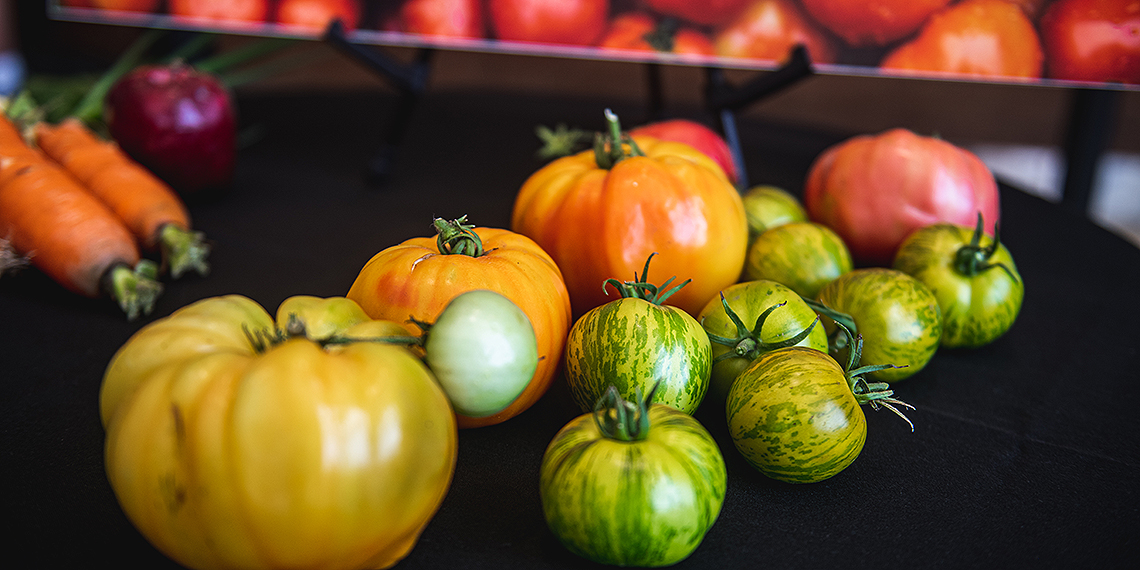 Most Environmentally Responsible Schools
SPOKANE, Wash. — Gonzaga University once again has been named among the 416 most environmentally responsible colleges and is included in the 2021 edition of "The Princeton Review Guide to Green Colleges."
The publication chose the schools for the 11th annual edition of its "green guide" based on data from its 2019-20 survey of nearly 700 colleges and universities concerning their commitments to the environmental sustainability practices and programs. Its editors analyzed more than 25 survey data points in the process of choosing schools for the guide.
Schools with "green rating" scores of 80 (of a possible 99) or higher were selected for inclusion in the list. Gonzaga — which was included in the same ranking in 2013, 2015, 2016, 2018 and 2019 — earned a green rating score of 93. Most of the schools in the guide are in the United States; 22 are in Canada, and one is in Greece.
"We strongly recommend Gonzaga to students who want to study and live at a green college," said Rob Franek, editor-in-chief. "Each and every one of the outstanding colleges in this edition of our guide offers both excellent academics and exemplary evidence of environmental commitment."
Among the 12,845 teens and parents The Princeton Review surveyed earlier this year for its 2020 "College Hopes & Worries Survey," 66% said that having information about a college's commitment to the environment would influence their (or their child's) decision to apply to or attend the school.
The online profile includes information about Gonzaga's many sustainability efforts. The publication notes Gonzaga "feels a keen responsibility to help protect our environment for future generations. And, in an effort to prove just how committed it is to this cause, the university approved its first comprehensive Climate Action Plan (CAP) in 2013. Moreover, as a signatory of the Presidents' Climate Commitment, Gonzaga has pledged to work toward climate neutrality."
Gonzaga has met its goal to reduce greenhouse gas emission by approximately 20% by 2020 and aims to reduce the emissions by 50% by 2035 (from 2009 levels). Gonzaga hopes to attain total climate neutrality by 2050. To reach that goal, Gonzaga aims for all new campus construction to meet LEED Silver certifications or better.
GU supports renewable energy by purchasing Renewable Energy Certificates equivalent to 48% of its electrical energy usage through Avista Utilities' Buck-a-Block program. With an additional 3.8% of its energy coming through Avista Utilities' Solar Select Program, which began in late 2018, Gonzaga's electrical energy usage from renewable sources is just over 50%, said Jim Simon, Gonzaga's director of sustainability The remaining portion of the electrical consumption is primarily from hydroelectric sources and two small on-campus solar arrays.
In 2014, Gonzaga hired Simon as its first director of sustainability to help coordinate these campus sustainability efforts.
"More and more, students are asking for sustainability to be part of their college experience, and I am excited that Gonzaga has again been recognized by the Princeton Review for our efforts to care for our common home," Simon said.
Gonzaga has worked to ensure that green practices are implemented in landscaping and lawn care through computerized irrigation controls that allow staff to remotely monitor and control water output based on weather.
Gonzaga also participates in Spokane's "Clean Green" program — composting more than 35 tons of tree needles, leaves, weeds, grass clippings and food waste each year. Finally, with robust car sharing options, four electric vehicle charging stations and access to shared mobility options such as Lime Scooters, Gonzaga makes it easy for students and faculty on the go to adopt green practices.
Also, in September 2019, Gonzaga and ZagDining by Sodexo achieved its "Real Food Challenge" goal with 20% of the food served on campus sourced from ecologically sound, fair and humane, and local- and community-based providers.
For more information about Gonzaga's sustainability efforts, please contact Jim Simon at (509) 313-5571 or simonj@gonzaga.edu.
Sustainability
Environmental Studies
News Center