Gonzaga Celebrates Achieving 'Real Food Challenge' Goals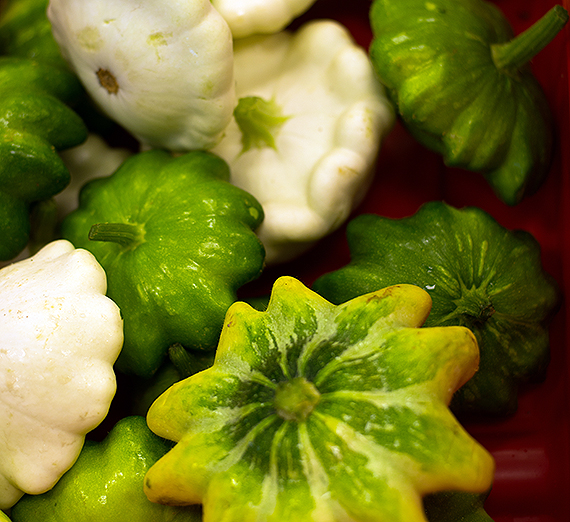 ---
SPOKANE, Wash. — ZagDining by Sodexo at Gonzaga University will host a celebration to mark the achievement of its "Real Food Challenge" goals regarding the use of local, humane and ethically sourced food, from 11 a.m.-1:30 p.m., Thursday, Sept. 12 outside the COG dining room on the first floor of the John J. Hemmingson Center.
Gonzaga students and the administration pledged in 2014 that 20 percent of food served on campus would be sourced from ecologically sound, fair and humane, and local- and community-based providers by 2020. Jim Simon, director of sustainability at Gonzaga, said meeting the goal early underscores the commitment to sustainability by Gonzaga and Sodexo.
"Achieving the goals of the Real Food Challenge is a tremendous achievement for our campus and community," Simon said. "Nourishing the body with fresh, local, sustainable, and responsibly sourced food helps our students thrive in and out of the classroom, and supports our local economy of farmers and producers. I'm proud of our students for leading this initiative."
"I am so grateful for the collaborative partnership with Gonzaga students, faculty, staff, and our LINC (Local Inland Northwest Cooperative) farmers that has supported the accomplishment of this goal," said Pat Clelland, resident district manager for Sodexo. "This is truly reflective of both Gonzaga's and Sodexo's values."
Zag Dining by Sodexo will offer a Local Lunch showcasing LINC (Local Inland Northwest Cooperative) food that will be offered to the GU community. The event also features a "Student Chop Shop" in front of the COG in which students can prepare LINC food for use in the dining hall.
Later Sept. 12, from 4:30-5:30 p.m., ZagDining invites all those interested in growing and harvesting hydroponic produce and herbs to its first "Harvest Party" of the year in the Hydroponic Greenhouse connected to the COG.
In April of 2014, Gonzaga — in collaboration with ZagDining by Sodexo — became the first Jesuit university in the United States to commit to the "
Real Food Challenge
," a nationwide initiative launched in 2007 to direct university food budgets to move away from unhealthy processed food products and toward healthier organic and locally produced "Real Food" products. The initiative aims to influence students and universities to create a more healthy and fair food system.
The pledge is in keeping with a commitment by the Society of Jesus toward more ecologically sensitive and sustainable practices. The success of the program at Gonzaga reflects a national agreement between the Real Food Challenge and Sodexo that puts in place a rigorous and comprehensive set of standards for judging the social responsibility and sustainability of vendors and food producers.
For more information, please contact Jim Simon at (509) 313-5571 or Lisa Ridgeway, marketing director of Sodexo at Gonzaga, at
Lisa.Ridgeway@sodexo.com
.