DPLS Students Earn Eva Lassman Student Research Award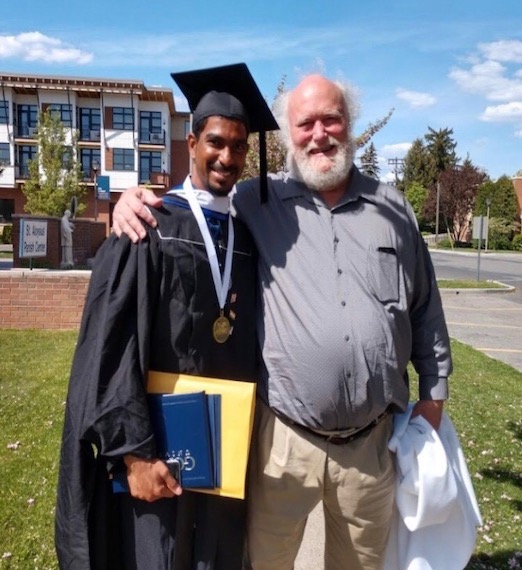 ---
Eva Lassman is a hero. She was not only a survivor of the Holocaust, but also an unyielding advocate for educating people about the genocide of 6 million Jews and 5 million people of other nationalities, religions and viewpoints under Nazi Germany during World War II. She was a member of the Spokane community, where she was a wife, mother, and holocaust educator. Her inspirational story is continued in many ways, including several awards in her honor that are given by the Gonzaga Institute for Hate Studies.
The Gonzaga Institute for Hate Studies advances the academic field of Hate Studies and links the Gonzaga community with experts and key stakeholders worldwide through activities of inquiry, scholarship, and action-service in our areas of engagement. The School of Leadership Studies is proud to partner with Gonzaga's Institute of Hate Studies, and see several of our Doctoral Program in Leadership Studies (DPLS) students receive recognition for their commitment to research and creative inquiry into countering hate.
2020 marks the first year that the Eva Lassman Memorial Student Research Awards were able to provide multiple awards with the first-place award recipient receiving $1,000.00. Today, we congratulate three DPLS students who have earned the award, including Marnie Rorholm and Rev. Terri Jane Stewart. The first-place award winner, also a DPLS student, is Manoj Thirupal for his research surrounding White Supremacy in the Northwest. Dr. Kem Gambrell, Chair of the DPLS program, has advised all three of these students' Eva Lassman awards. Congratulations to all!
To learn more about the Eva Lassman Memorial Student Research Awards, visit: https://www.gonzaga.edu/academics/centers-institutes/institute-for-hate-studies/eva-lassman-award