'A Grand Tour: Images of Italy' & 'Prints by Women' Open Jan. 18 at Jundt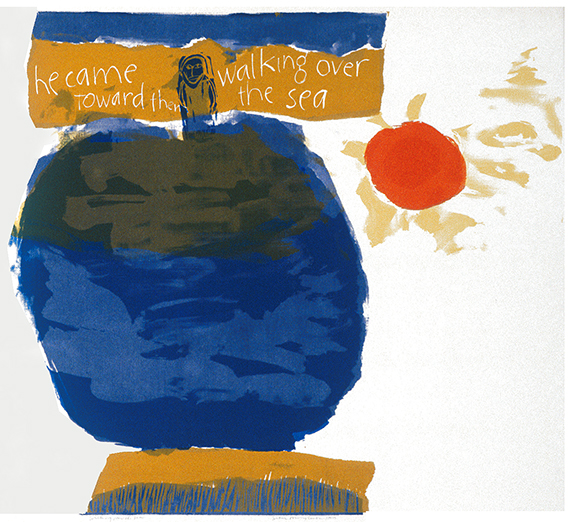 ---
SPOKANE, Wash. — "A Grand Tour: Images of Italy from the Permanent Collection of the Jundt Art Museum" opens Jan. 18 and runs through May 9 in the Jundt Galleries of the Jundt Art Museum at Gonzaga University.
This exhibition functions as a visual travelogue of the Italian peninsula using 76 works of art from the collection of Gonzaga's Jundt Art Museum. "A Grand Tour" begins with 16th-, 17th-, and 18th-century European prints, byproducts of artists' visits mostly to urban centers like Rome and Florence, and concludes with 21st-century images. "A Grand Tour" utilizes the Jundt Art Museum's collection to present artistic imagery of the canals of Venice, the Renaissance architecture of Florence, and the classical ruins of Rome but also sites in Milan, Pisa, Assisi, Naples, and Palermo as well as other cities and towns.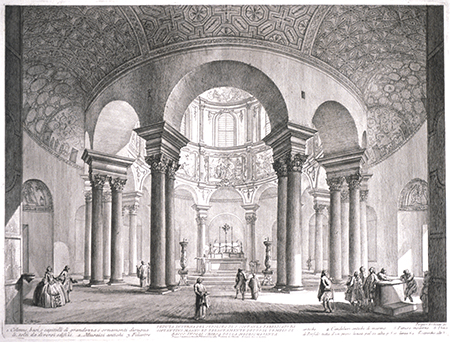 "The exhibition builds around more than a dozen important prints with Italian subject matter gifted to Gonzaga by Norman and Esther Bolker in the late 1980s," notes Paul Manoguerra, Ph.D., the Jundt Art Museum's director/curator. "Over time, the museum has collected other wonderful works of art featuring images of Italy." Those other works include an impressionist painting by American painter John Ferguson Weir featuring Assisi, which entered the museum's collection thanks to the generosity of Tula and Max Patterson (class of 1977) and donors to the museum's annual campaign. The Jundt Art Museum has published a full exhibition catalogue for the show, with an essay by Manoguerra, that will be available through the museum for $20.
An exhibition reception will be held from 4-7 p.m., Friday, Jan. 17. Walk-through tours with Manoguerra are scheduled throughout the exhibition run: at 6 p.m., Jan.17; 10:30 a.m., Tuesday, Jan. 21; 4 p.m., Friday (First Friday), Feb. 7; noon Friday, Feb. 14; 3 p.m., Thursday, March 26; and 2 p.m., Sunday, April 19.
'Prints by Women' Opens Jan. 18
This year, the Jundt Art Museum will also feature "From the Collection on the 100th Anniversary of the 19th Amendment: Prints by Women" in the Arcade Gallery opens Jan. 18 and runs through May 9. This year (2020) marks the 100th anniversary of the formal ratification by the states of the 19th Amendment to the U.S. Constitution, guaranteeing and protecting women's right to vote. This historic centennial offers unparalleled opportunity to honor this milestone, explore relevant issues, and enliven the tenets of Gonzaga's mission regarding social justice and care of the whole person. As part of the University's program of recognition of the anniversary, 19th and Counting: Celebrating 100 Years of Women's Right to Vote, "Prints by Women" features 20 images fashioned by American female artists from each decade since 1920. The display includes prints created by several internationally known artists such as Dorothy Dehner, Corita Kent, Alice Neel, Alison Saar, and Cindy Sherman.
The museum's exhibitions and events are free and open to the public from 10 a.m.-4 p.m., Monday through Saturday, except for University holidays. For more information call (509) 313-6843 or visit www.gonzaga.edu/jundt. To arrange a docent guided tour, call Karen Kaiser, curator of education, at (509) 313-6613.
MEDIA CONTACT: Karen Kaiser at the Jundt Art Museum at (509) 313-6613.
Read about the many ways Gonzaga is celebrating the 100th anniversary of the ratification of the 19th Amendment, guaranteeing women's right to vote.