Author Adam Becker to Discuss Why Quantum Physics Matters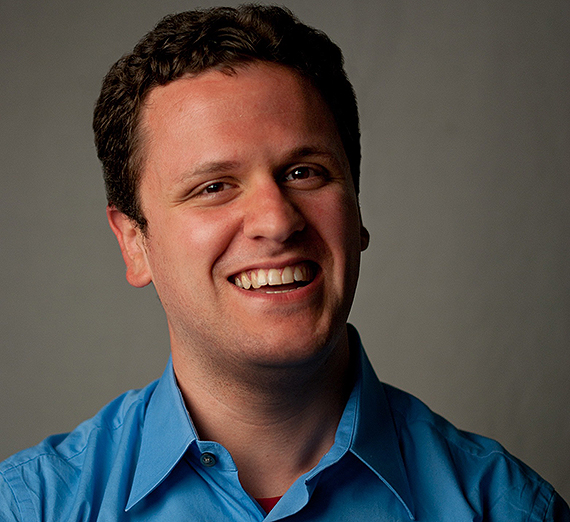 ---
SPOKANE, Wash. — Astrophysicist and science writer Adam Becker, author of "What is Real? The Unfinished Quest for the Meaning of Quantum Physics," will discuss "The Trouble with Quantum Physics, and Why It Matters," at 7 p.m., Monday, Feb. 3, in the Hemmingson Center Ballroom at Gonzaga University.
The presentation — the second annual Phi Beta Kappa Faculty Lecture — is free and open to the public.
Adam Fritsch, Ph.D., associate professor of physics at Gonzaga, said Becker's work takes on a crucial problem:
"Why, after nearly a century, do we still not have a basic grasp on what underlies quantum behavior?" Fritsch said. "Even as scientists continue to push the frontier on performing groundbreaking quantum mechanical measurements, our fundamental understanding of the quantum world has in some ways barely progressed over the last many decades."
In his lecture, Becker will explore the puzzles of quantum physics and why they matter.
"Quantum physics is arguably the most successful scientific theory ever devised. It explains an enormous variety of natural phenomena to an extraordinary degree of accuracy — everything from semiconductors to the Sun itself," Becker noted. "Yet there is a problem: It's unclear what this immensely fruitful theory says about reality. What is going on in the world of quantum physics? Why does 'measurement' play a special role in the theory? Is it really impossible to talk about what's happening to atoms and subatomic particles when we're not looking at them?"
In the past, Becker said these questions were answered with a "shut up and calculate" type response, leaving crucial issues ignored. Becker said there is a myth that said Albert Einstein had once worried about these questions, but was shown "the error of his ways" by Danish physicist Niels Bohr. In his lecture, Becker said he will discuss "what really went down between Einstein and Bohr 90 years ago."
"I hope that people who attend this lecture will come away with a greater appreciation for how science is not merely a collection of facts but rather is an ever-evolving process, and that it is the scientists themselves who lead this change," Fritsch said.
The New York Times Book Review called Becker's book "A thorough, illuminating exploration of the most consequential controversy raging in modern science."
Last year, Patrick Deneen, author of "Why Liberalism Failed" and professor of political science at University of Notre Dame, delivered the inaugural Phi Beta Kappa Faculty Lecture at Gonzaga on the American political moment.
This event is the second annual lecture of the Phi Beta Kappa Faculty of Gonzaga University, which includes 33 individuals. Gonzaga does not have a Phi Beta Kappa Chapter, but has an active group of faculty who are Phi Beta Kappa members. Founded in 1776, Phi Beta Kappa is one of America's most prestigious academic honor societies.
For more information, please contact Kirk Besmer, Gonzaga professor of philosophy and the Arnold Distinguished Professor, at besmer@gonzaga.edu or (509) 313-6746.