Nicholas Carr to Discuss 'What Our Smartphones Are Doing to Our Minds' Oct. 24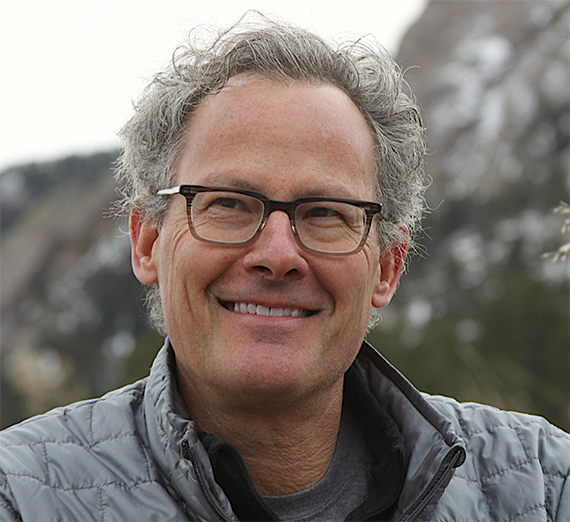 ---
The Arnold Lecture
SPOKANE, Wash. — Nicholas Carr, an acclaimed author and essayist perhaps best known for his books on technology, economics and culture will present "What Our Smartphones are Doing to Our Minds" for Gonzaga University's Arnold Lecture at 7 p.m., Thursday, Oct. 24 in the Hemmingson Center Ballroom. The event is free and all are welcome.
Carr's (2010) book "The Shallows: What the Internet Is Doing to Our Brains," hailed as a modern classic, was a finalist for the Pulitzer Prize, was on The New York Times best-seller list and remains a touchstone for debates on technology's effects on our thoughts and perceptions. His (2014) book "The Glass Cage: Automation and Us," which the New York Review of Books called a "chastening meditation on the human future," explores the personal and social consequences of our growing dependency on technology. His latest book, "Utopia Is Creepy" (2016), collects his best essays, blog posts, and other writings from the previous dozen years.
Carr also authored two other influential books: "The Big Switch: Rewiring the World from Edison to Google" (2008), which the Financial Times called "the best read so far about the significance of the shift to cloud computing," and "Does IT Matter?" (2004).
The event is sponsored by the Arnold Fund, Humanities Washington, Gonzaga's Center for Public Humanities, and the Gonzaga University Visiting Writers Series. For more information about Carr, visit his website: http://www.nicholascarr.com/.
Philosophy Professor Kirk Besmer is Gonzaga's Alphonse A. and Geraldine F. Arnold Distinguished Professor. The Arnold Professorship and the Arnold Lecture were established through a trust from the late Alphonse A. and Geraldine F. Arnold, who were married for six decades and were business partners as well. The Arnolds will long be remembered for their exceptional gift to Gonzaga of gold valued at $2 million. At the time, it was the largest single gift ever to the University. Their major gift established the Trinity Trust, an endowment that also supports scholarships for students, and many other Gonzaga endeavors.
For more information about the event, please contact Professor Besmer at (509) 313-6746 or besmer@gonzaga.edu.