Loyalty and Love Rewarded: Goodwin Receives Sladich Award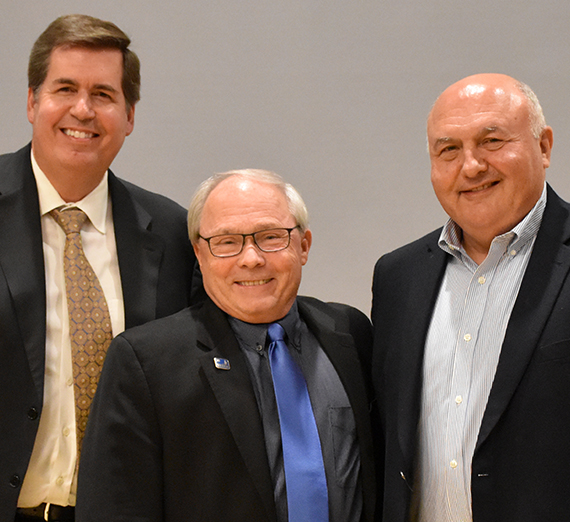 ---
The Harry H. Sladich Loyalty and Service Award is presented by the Gonzaga Board of Trustees to an individual at the University who possesses the characteristics exemplified by Harry H. Sladich during his 46 years of service to Gonzaga University. Recipients have a long-standing commitment to the University, and have earned the respect and admiration of the Gonzaga community.
For 38 years, Dale Goodwin has demonstrated a deep commitment to nurturing the reputation of Gonzaga and its community members. At every opportunity, he speaks of his gratitude for coming to work at place that he loves so deeply, and this is evident in his daily interactions with friends, alumni, colleagues and total strangers alike.
In 1981, Dale joined Gonzaga as the public information officer for Athletics. It was a fitting role, as his love for sports runs deep.But Dale's journalism background – combined with his master's degree from GU in 1986 – would serve the university more broadly as he became the director of Public Relations, a role that required handling sensitive situations, negative press and controversies with the right blend of tenacity, grace and authenticity. As Gonzaga embraced extensive growth, the department he called home also grew and changed, adding more structure and shifting roles. Through it all, Dale has continued to inspire our community through his writing: If you've read his stories, you know his heart, because both are about the powerful and personal connections made here at Gonzaga and the way this place makes us better individuals.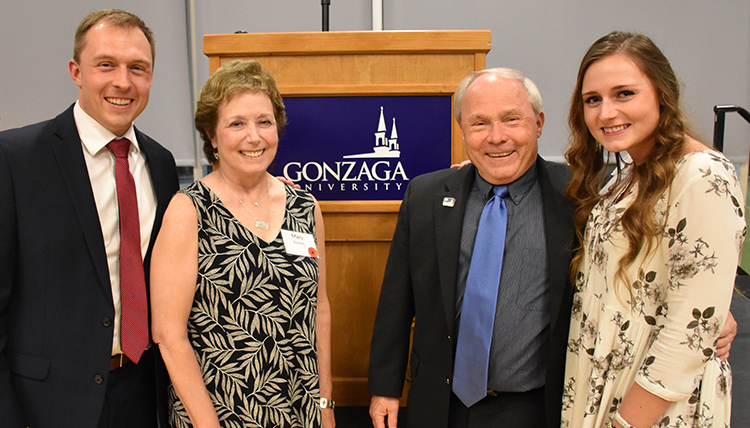 In 2014, Gonzaga named Dale a Regent, knowing that his passion for the continued good work of the University would benefit the teams tasked with decision making and long-term success. He is a champion for the staff at GU, advocating for their needs through Staff Assembly and transparent internal communications. He's a loyal supporter of our student-athletes and is unabashedly proud that his wife Mary, son Ben and daughter Brook are also all Zags.
Dale has great love for the Jesuits he has walked beside over more than three decades, and embodies the qualities exemplified by Harry Sladich.
Have a favorite story of Dale or want to share your congrats?