Jundt Art Museum Presents Works by Makoto Fujimura Opening Sept. 7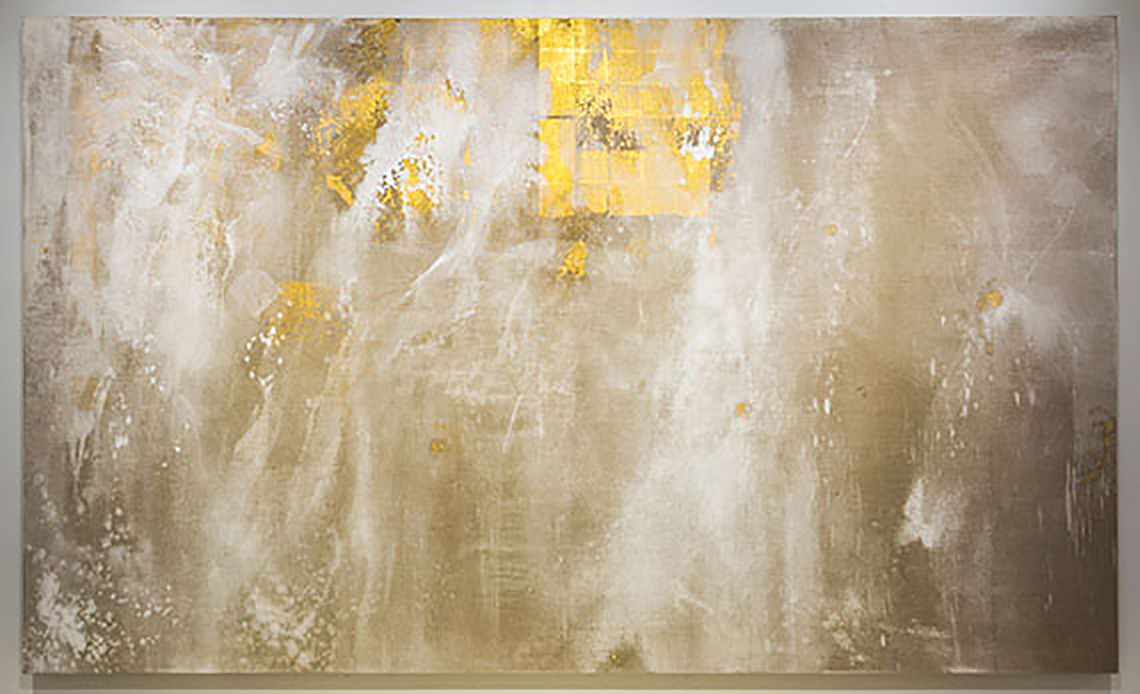 World-Renowned Artist, Scholar to Visit Gonzaga Oct. 4 for Presentation, Reception
SPOKANE, Wash. — The Jundt Art Museum at Gonzaga University will present a solo exhibition of recent works by renowned international artist Makoto Fujimura opening Sept. 7 and running through Jan. 4 in the Jundt Galleries. Fujimura will visit Gonzaga on Oct. 4 for a special presentation and exhibition reception/artist walk-through.
The exhibition features large-scale paintings from his "Silence & Beauty" series, "Walking on Water" series, and "The Four Holy Gospels" frontispieces.
The art, deeply grounded in Fujimura's faith, explores our common experiences with suffering and trauma, healing and beauty. Fujimura's work combines traditional Japanese materials and techniques with modern abstraction, resulting in layered, prismatic paintings that can only be fully appreciated in person.
"The largest painting in the exhibition is an astounding 33 feet long, but the most striking elements of Mako's work are in the minute details," said exhibition curator Anna Stiles, museum registrar/program coordinator. "Mako works slowly, building up layers and layers of natural pigments that command a meditative experience. In a time when we often feel rushed, especially on a bustling college campus, Mako's work is a reminder to slow down, to contemplate, and to feel and see silence."
An artist, writer, and speaker, Fujimura was born in 1960 in Boston and educated in the United States and Japan. He graduated from Bucknell University (1983) and earned a Master of Fine Arts from Tokyo National University of Fine Arts and Music (1989). A leader in the arts community, he founded the Fujimura Institute in 2011, which works to lead broad initiatives integrating art, faith, and beauty. He served as the presidential appointee to the National Council on the Arts (2003-09), and was recently appointed director of the Culture Care Initiative at Fuller Theological Seminary.
Among other events at Gonzaga during Fujimura's visit to Spokane in early October, the Jundt Art Museum will host:
Interview-style Presentation: "The Heart of Leadership: Intercultural Care Using Beauty as a Language of Peace." 3 p.m., Friday, Oct. 4, Jundt Art Museum, Room 110. Fujimura, and Shann Ferch, professor of leadership studies at Gonzaga, will discuss intercultural care, and beauty as a conduit for peace and leadership. Free and open to the public.
Reception for Exhibitions and Artist Walk-Through. 4-9 p.m., Friday, Oct. 4, Jundt Galleries. Free, public reception for the Fujimura exhibition and the exhibition titled, "From the Collection: Ethnicity and Identity as Themes in Art." Refreshments will be provided.
'Ethnicity and Identity as Themes in Art'
The exhibition "From the Collection: Ethnicity and Identity as Themes in Art" opens in the Arcade Gallery on Sept. 7 and runs through Jan. 4.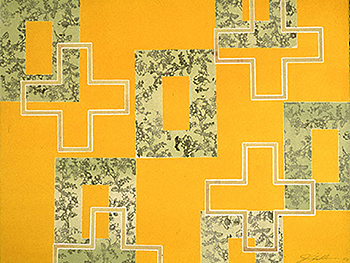 Among the artists included in the exhibition are Jason Elliot Clark, Mabel Dwight, Joe Feddersen, Rupert Garcia, and Faith Ringgold. In conjunction with Gonzaga's hosting of the 2019 ERIP (Ethnicity, Race and Indigenous Peoples) Conference, the Jundt Art Museum has selected works from its permanent collection that are focused on the themes of ethnicity and identity. In these images and objects, artists convey information about themselves, their respective personalities, experiences and worldviews.
The 2019 ERIP Conference is organized by ERIP, the Latin American Studies Association section on Ethnicity, Race and Indigenous Peoples, in collaboration with Gonzaga and the Latin American and Caribbean Ethnic Studies journal (LACES). Visit the ERIP 2019 Conference website.
Exhibition programming has been made possible by the partnership of the Gonzaga School of Leadership Studies, Whitworth University, and the Innovia Foundation.
The museum's exhibitions and events are free and open to the public from 10 a.m.-4 p.m., Monday through Saturday, except for University holidays. For more information call (509) 313-6843 or visit www.gonzaga.edu/jundt. To arrange a docent guided tour, call Karen Kaiser, curator of education, at (509) 313-6613.
MEDIA CONTACT: Karen Kaiser at the Jundt Art Museum at (509) 313-6613.
Arts & Culture
Academics
College of Arts & Sciences
School of Leadership Studies
Academic Vice President
Art
Doctor of Philosophy in Leadership Studies
Master of Arts in Communication and Leadership
Master of Arts in Organizational Leadership
News Center