Mission: Possible Living Legacy of Service Learning at Gonzaga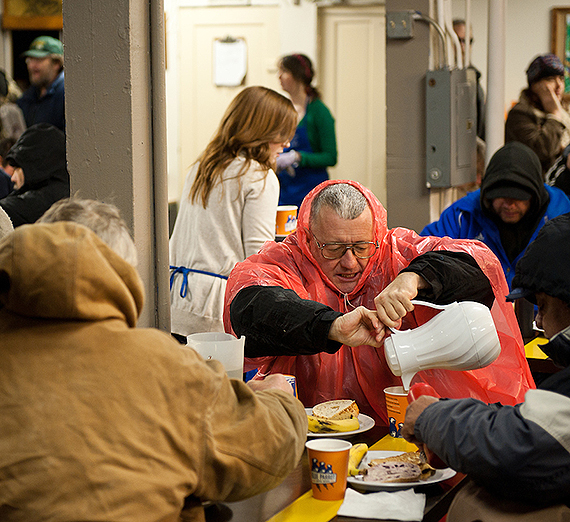 ---
Mission: Possible is celebrating its 20th anniversary, but the program evolved from a long institutional history of service at Gonzaga, grounded in a centuries-old Jesuit ethos.

In the latter part of the 20th century, academic research began to stabling the connection between service-learning and positive student outcomes. GU students had long been participating in mission work, including a series of "alternative Spring Break" service trips.

In the late '90s, the University decided to formalize structures supporting immersions to better connect students to their communities, in turn accentuating the development of a host of key personal development traits in participants.

It was during this time that the former Center for Community and Service Learning (CCASL) office was created at the University to help create and manage those programs. Today, it's called the Center for Community Engagement (CCE) and its scope has expanded broadly.

Sima Thorpe is a former associate dean and the first director of CCASL whose team helped to transform the former spring break service program into what is now called Mission: Possible. She credits a core group of students who took a big idea and developed it into a program that more intentionally reflected Gonzaga's Catholic and Jesuit values.

"Amy German and Todd Dunfield were both student workers who I asked to develop it programmatically," said Thorpe. Dunfield stayed on as an AmeriCorps worker for four years, then served as a staff member for more than a decade before leaving in 2015.

Thorpe added that students such as Aaron Sanchez, who was a participant on a 1999 spring break trip to Mississippi, helped to advance the program significantly. Sanchez worked on "alternative spring break" in rural Mississippi during the month in which Gonzaga was establishing itself on the basketball court with its memorable NCAA Tournament run. He recalls listening on the radio to the Zags' games while in Mississippi.

Sanchez said the experience of Mission: Possible changed him for the good. This spring, he returned the favor by meeting up with the 2019 Mission: Possible team that came to the Bay Area and focused on environmental, social justice, and sustainability issues over spring break.
Story, video about Mission: Possible reunion in Bay Area