Gonzaga to break ground on STEM building in fall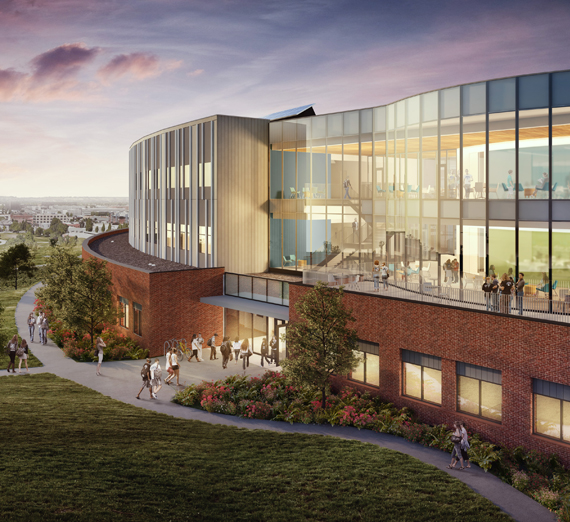 ---
The University announced on Monday that it will start construction this fall on a brand-new, state-of-the-art Integrated Science and Engineering (ISE) facility. Gonzaga's Board of Trustees approved construction of the building in July.
"The center will welcome in a new energy and vision for science, engineering, computer science, mathematics and neuroscience for the University and the Spokane region," said GU President Thayne M. McCulloh.
Scheduled to open its doors in time for Fall Semester 2021, the 82,000-plus square foot ISE facility will be the fourth facility (in addition to PACCAR Center, Hughes Hall and the Herak Center) that in total amount to more than 270,000 square feet on campus dedicated to classroom and laboratory education for science, technology, engineering and mathematics. Beyond those disciplines, it will be a hub for learning about, and engaging in, concepts relating to innovation, creativity, and real-world problem solving for undergraduates from across the University. Funding for this project will continue to come from a variety of sources, including donations, current resources, and financing.


"This significant new academic facility will allow the University to take these programs to an important, indeed vital, new level. I ask that you join us as we continue on this exciting path toward the future. Gonzaga alumni, parents, and friends play an enormous role in continuing the important tradition of supporting the next generation," said McCulloh.
More stories, videos about the ISE building.