Foley Receives Rare Books Collection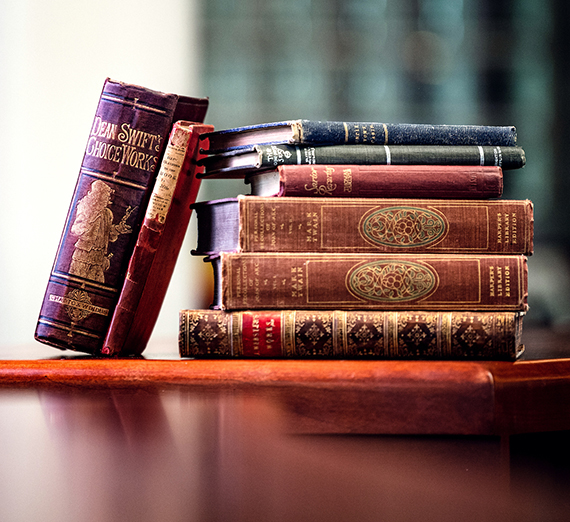 ---
A bibliophile is someone who enjoys reading, collecting and admiring books. There are many bibliophiles among us - the language enthusiasts, for example, who surround themselves with every variety of poetry or literature they can find; the historians, those looking to the written word for narratives of time periods, cultures and the classics; the scientists who study various texts to learn more about their fields. One such bibliophile, a former English major who pursued a life of teaching, reading and writing, has been collecting rare books for almost 60 years. Now he's sharing his collection with universities like Gonzaga.
In January 2019, ('59, '61) Donald Sharpes donated more than 30 books to Foley Center Library's rare books collection. Among them are texts dating back to the 18th, 19th and 20th centuries: "The Works of Dr. Jonathan Swift," for example, was published in 1757. Francis Bacon's "The Essays or Counsels, Civil and Moral with a Table of the Colours of Good and Evil" was published in London in 1853, and Mark Twain's "Following the Equator: A Journey Around the World" hit the shelves in 1905, just five years before the author's death.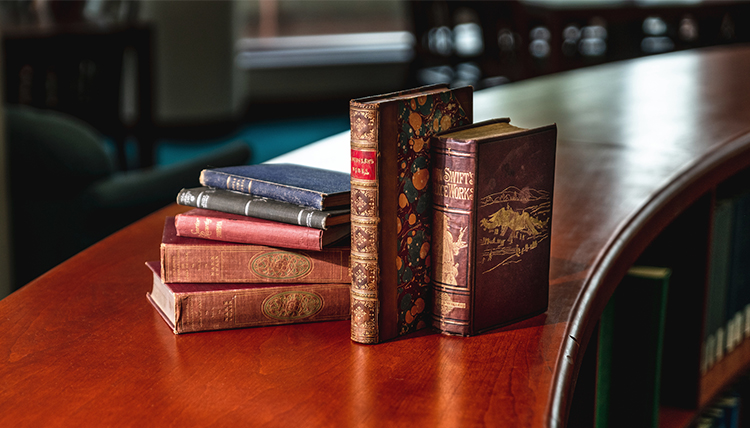 Sharpes' donation is significant for not only the books' ages and scholarly intrigue, but also for the number of new texts it brings to campus. Processing Archivist Kelly Rovegno, who works in Foley's University Archives & Special Collections department, says the rare books collection often includes older editions that students are less likely to encounter elsewhere.
"Most of our rare books are seen as more of a research collection, and definitely an asset for students. Mostly students use them for assigned projects or classwork, or for their own, independent research," Rovegno said. "You can get a copy of 'Uncle Tom's Cabin' anywhere, but you're not going to necessarily find one as old as the one Dr. Sharpes gave us… There's some older stuff in [his donation] that I think is valuable for students to see."
As an English major at GU, Sharpes developed a fascination for poetry, books about education, and texts from historically and scientifically-significant authors, like Darwin. He accumulated his collection while visiting small book stores in England and working with a rare book dealer. This literature has provided interesting reading material as well as content for Sharpes' own publications.
In addition to being a dual-degree alumnus, Sharpes also befriended Tom and Heather Foley during his early years as a teacher at Gonzaga Preparatory School. His son is a Gonzaga alumnus, as well.
Sharpes said, "It's my dedication to Gonzaga that inspires me to divest myself of some of my rare book collections. And I think the most useful way is to give them away to libraries, where they can be used by students and scholars and others to find interesting things from past book publications."
This wasn't Sharpes' first donation to GU's library. He also gifted a 1609 biography of Aloysius Gonzaga in 1992 and a 1579 text about Aristotle in 2011.
Learn more about Gonzaga's rare books collection and delight your inner bibliophile
here
.