In the News: American Ninja Warrior Sandy Zimmerman's Gonzaga Roots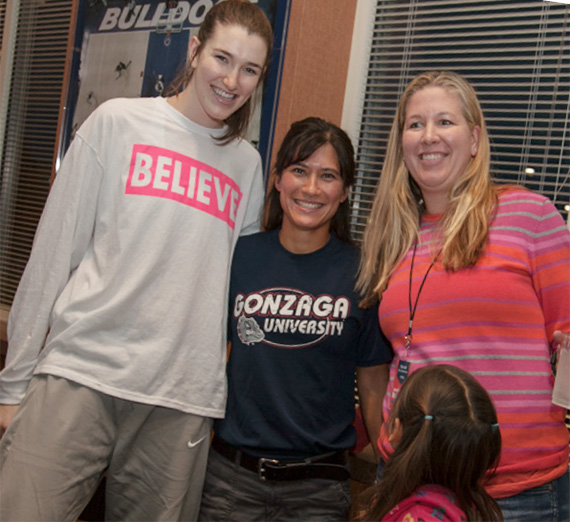 ---
Spokane's Sandy (Gere) Zimmerman is the first mother to ever complete an American Ninja Warrior obstacle course. Zimmerman ('99, Physical Education) is a Gonzaga University alumna who was a Zags women's basketball player in the late 1990s.
Zimmerman, 42, was listed as a 5-foot-6 point guard from Ione, Wash., as a senior for the 1997-98 season. Viewers watched her landmark effort Monday night when the Seattle/Tacoma episode aired.
>>> Watch the video of her performance (below):
>>> Read more about her story on the Spokesman-Review's website (Spokesman.com)
Update: Zimmerman at Seattle/Tacoma City Finals
Zimmerman completed 7 of 10 obstacles in the Seattle/Tacoma City Finals, but failed to advance to the national finals in Las Vegas.
>>> Watch the video of her performance (below):