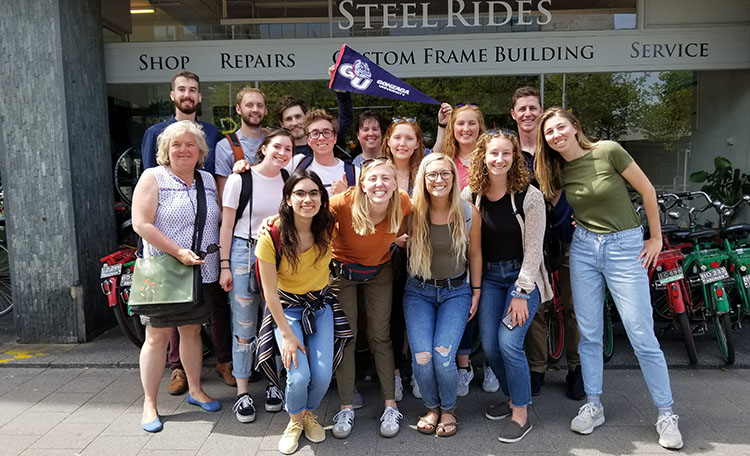 We took the train to Rotterdam to see how the city is leading the way for sustainable city design. Our pre-activity reading was very intriguing and had everyone chomping at the bit to get underway in Rotterdam.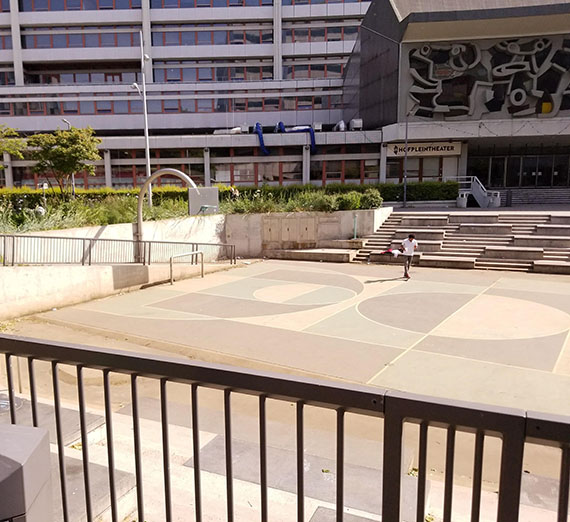 This public square doubles as a recreation area and a water retention facility. When it is dry, like it was today, the area can be used for soccer and basketball and when it rains this area fills with runoff. This design helps the city control the runoff it produces by attenuating flows from the surrounding impervious surfaces. The Netherlands is known worldwide for their expertise on controlling water and this reputation was on full display here.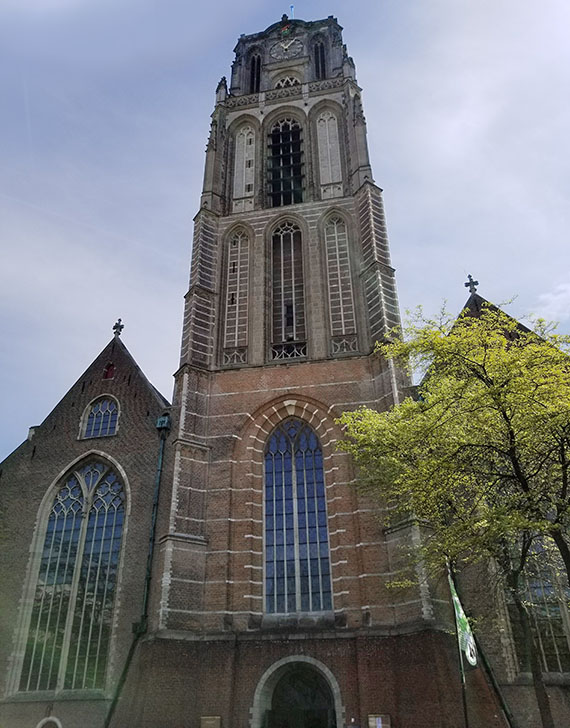 Grote of Sint-Laurenskerk was one of the only building spared from bombing during World War 2. The square in front of it was recently renovated to include more plants and grass as part of the effort of the city to include more green spaces around the city. Much of the city is a concrete jungle, but there are signs of progress on this front.
The group stopped for a quick visit to the Market Hall. This market was designed to feel as though it was outdoor and when inside this is very apparent. Markets in squares like this are very important of the social and economic sustainability of a city because it provides a sense of community for and economic freedom for the people who live in the area.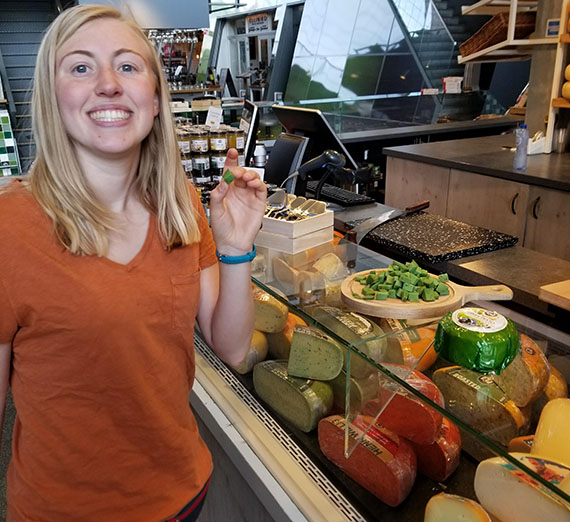 Hannah enjoys some pesto flavored cheese at the market.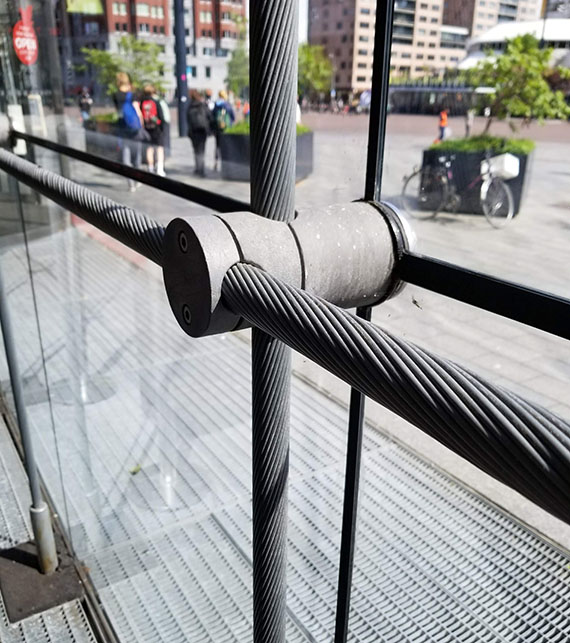 Structure of the market's glass façade, designed to flex up to 70 centimeters during high wind events.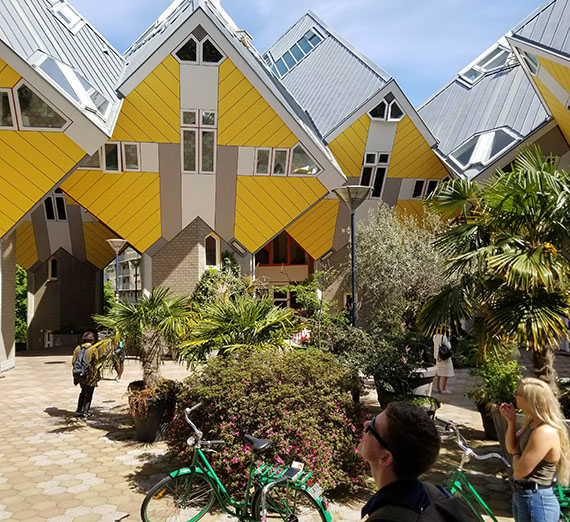 The group stopped to see the Cube Houses of Rotterdam. These houses are built with unique architecture where the walls are slanted. The development makes a bridge over a busy road way. The unique location of the Cube Houses is part of a theme seen throughout the day where the city of Rotterdam uses unique locations for new development.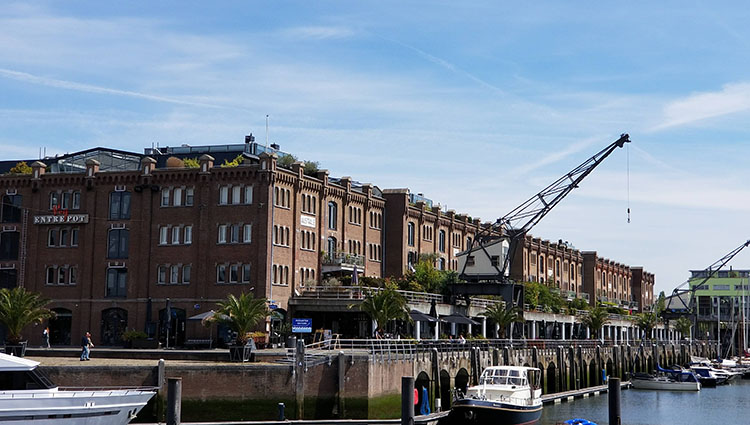 This warehouse was used in the past as part of the harbor of Rotterdam. It has been renovated to be used as housing and business. As cargo ships grew too large to fit this area, the harbor moved up the river, leaving this area without business. The renovation and re-purposing is reinvigorating the immediate economy.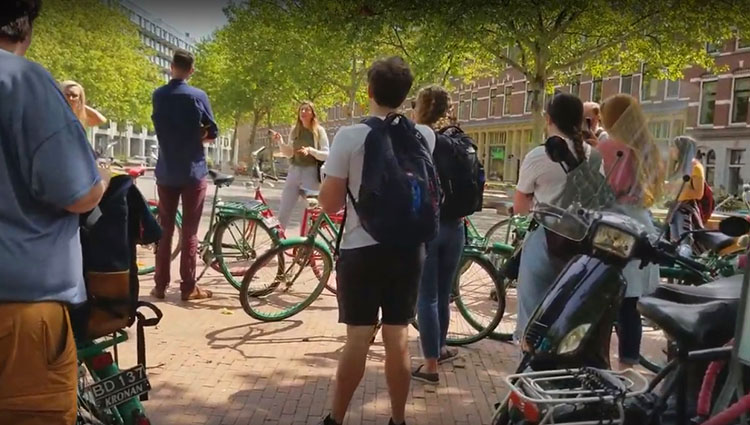 The group stopped in a location that used to be a rougher part of town but was reinvented after World War II. This area had been home of the red light district of Rotterdam but is now a public square where people can grab a bite of food and socialize. There is also a water retention basin in this area.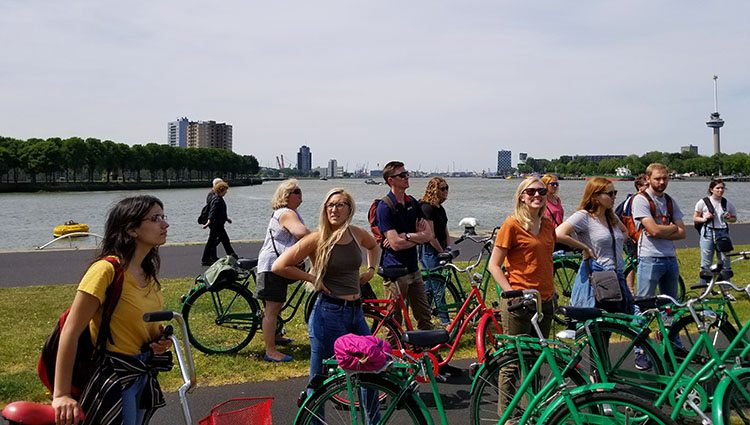 The last stop on the tour was at Hotel New York. The sidewalks in this area were inspired by the layout of the streets of New York. Many who emigrated to the U.S. boarded ships from here when the harbor was in this location.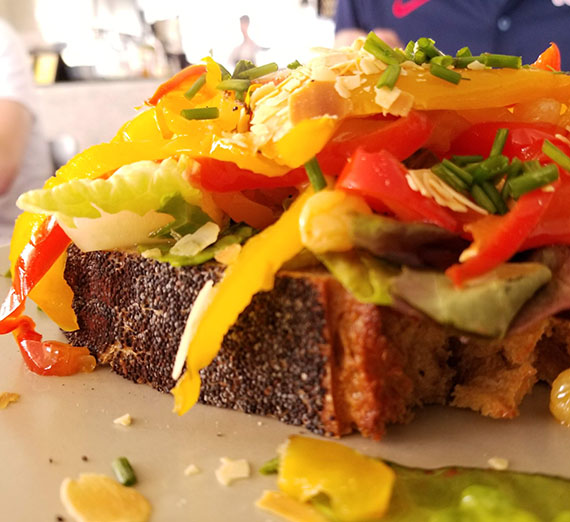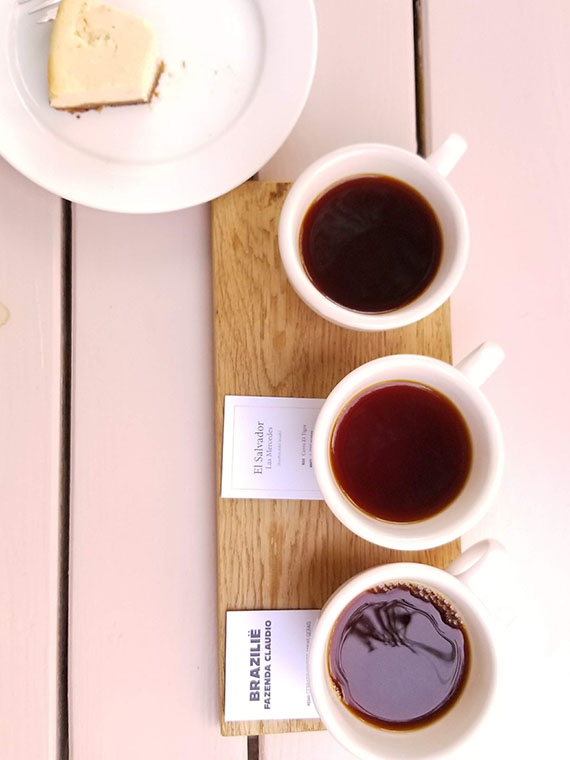 After the tour the students were free to explore the city or join Dr. Maxwell for lunch at a restaurant at Op Het Dak. Op Het Dak sits atop a downtown tower and sources its vegetables and some fruit from the rooftop garden that surrounds the restaurant. After lunch the group got coffee at Man met bril Koffie and everyone left very satisfied with delicious coffee and cheese cake. Man met bril Koffie is indeed a "coffee roaster in a hip place under a railroad viaduct."
School of Engineering & Applied Sciences
Study Abroad
Civil Engineering
Environmental Studies