Baby Zags from Spring 19 Magazine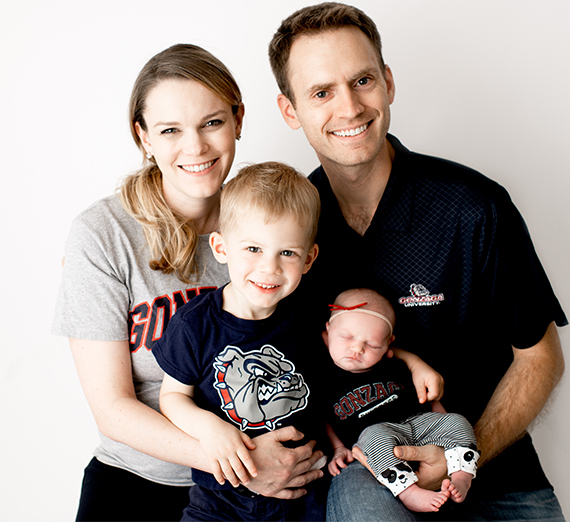 ---
Best wishes to all these baby Zags!
'08, '09 Andre and '09 Trish (Billingsley) Gallant are sharing their Zag pride with their two children, including newborn daughter Colette. (Family shown above.)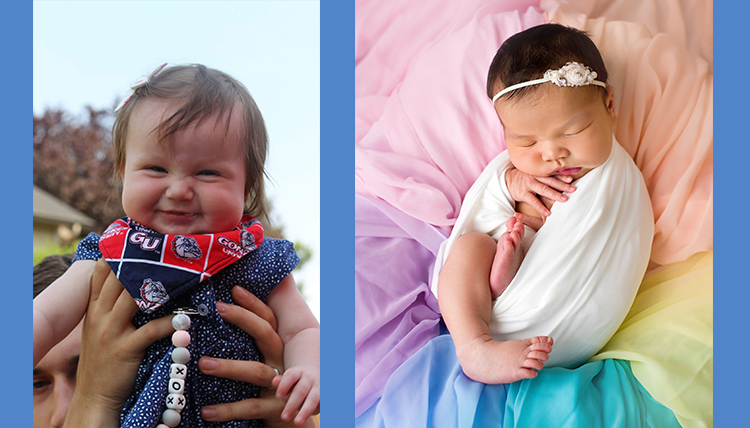 (left, Davison-Lehrman baby; right, Talamantes-Yee baby)
'13 Kayla (Davison) and Jordan Lehrman's daughter, Abigail, was born in March 2018, and she shares a birthday with her father.
'09 Christine (Talamantes), '09 Daniel Yee, and their son added their newest family member, Gianna, to the family in May 2018.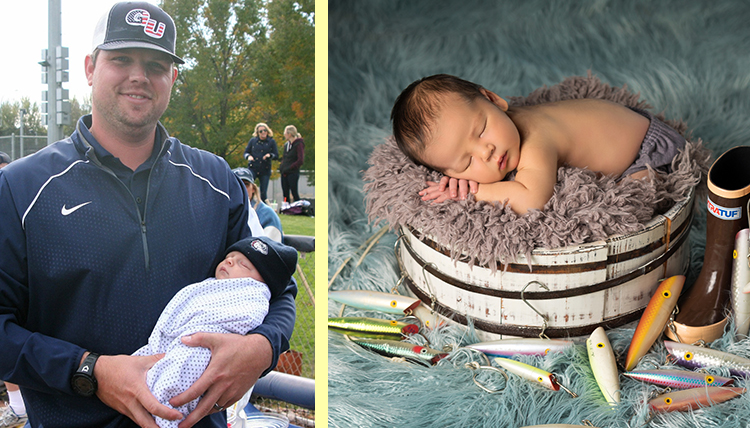 (left, Proszek; right, Matteson-Lawson baby)
'03 Hayley Matteson and Charles Lawson are sharing the love with their new baby boy, Arlo.
'09 Addison and '12 Cara (Paganini) Proszek are celebrating the birth of their son, Grayson Mark, who is already sporting his Gonzaga gear.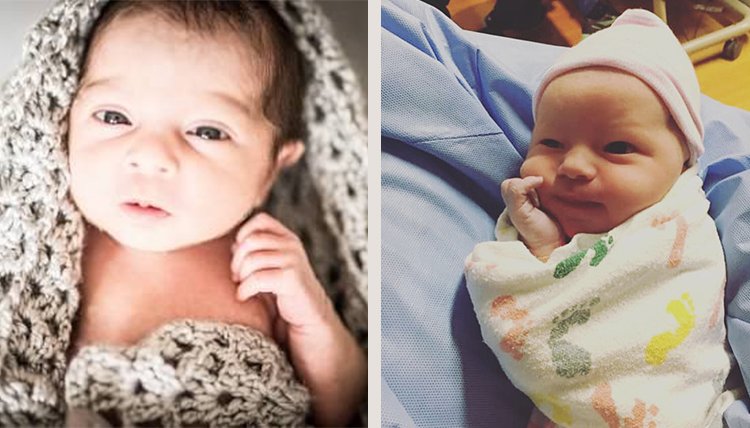 (left, Martinez-Cangany; right, Simpson-Quinn)
'08, '13 Amy (Martinez) and '09 Peter Cangany recently welcomed their daughter, Noelle Emilia, into the world. '
'12 Erin (Simpson) and Jeff Quinn welcomed Jason "JJ" Joseph to their family in December.
(left, Harris-Bunn; right, Warburton-Gividen)
'15 Meghan Harris and '15 Ryan Bunn announced the arrival of their son, Owen James Henry.
'06, '09 Melissa Warburton and '09 Dan Gividen brought their new son, Alexander, into the world in December. Parents say Alex is eagerly waiting to see a Zag championship basketball game.
(No photo)
'13 Allison Raszler and Dane Janz brought home their baby girl, Rosella Louise, last fall.
Have new bundles of joy to share? Visit gonzaga.edu/alumninews to provide details and a photo.