Catching the Fever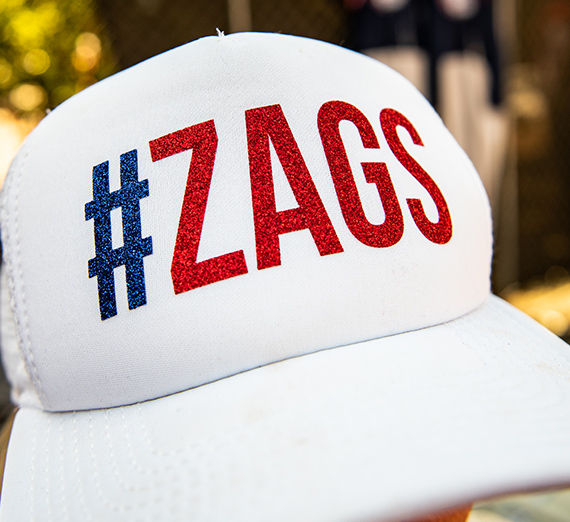 ---
As a Midwesterner, I grew up on St. Louis Cardinals baseball, and while I later supported my kid in Little League, that's as far as my sports interests have ever gone. To dedicate a column to anything related to athletic events is certainly unprecedented, but I'm compelled to regale the 2019 men's basketball team's senior night in the Kennel.
Remember a couple of the senior night games of years past when McCarthey fell silent as the Zags lost on our own court? It was on our minds this year when the men's team faced off against BYU. Everyone wanted this win perhaps more than any other.
The players dominated with speed and frenzy, dunks and alley oops, teamwork and pure fun. The seniors – along with the rest of the crew – simply had a great time. And so did the crowd. The Kennel, packed with 6,000 people – ages 2 to 92 in matching red and blue – was bursting with a collective energy that even fans watching at home said they could grasp through the TV.
Senior night for the women's team was a similar demonstration of undying fan support and athletic tenacity to claim victory over foes.
The palpable excitement is created by a whole pack of Bulldogs – not just the athletes on the court, but the cheerleaders and the pep band, and of course a student section that could unnerve even the steeliest opponents.
Gonzaga is an exciting place to be … but not just because of the boundless fervor inside McCarthey Athletic Center, even with a big win on senior night. What can't truly be captured by the photos or videos or even by being in a crowd of stomping, shouting fans is the amazing potential of students, faculty and staff members who embody the University.
This is a place where people of all ages keep growing – in perspective, in potential, in sureness of purpose.
We discern God's will.
We learn to serve others.
We tend to the Earth.
We care for those on the margins.
And we shout our victory song with unmatched enthusiasm to reinforce that we do these things together.
That's what you'll see inside this issue. Read on. And shout with me, "Go Zags!"
Yours,
Kate Vanskike
Gonzaga Magazine Editor
Have a response to something you saw in Gonzaga Magazine? Send me a note:
editor@gonzaga.edu
.