You Are The Champion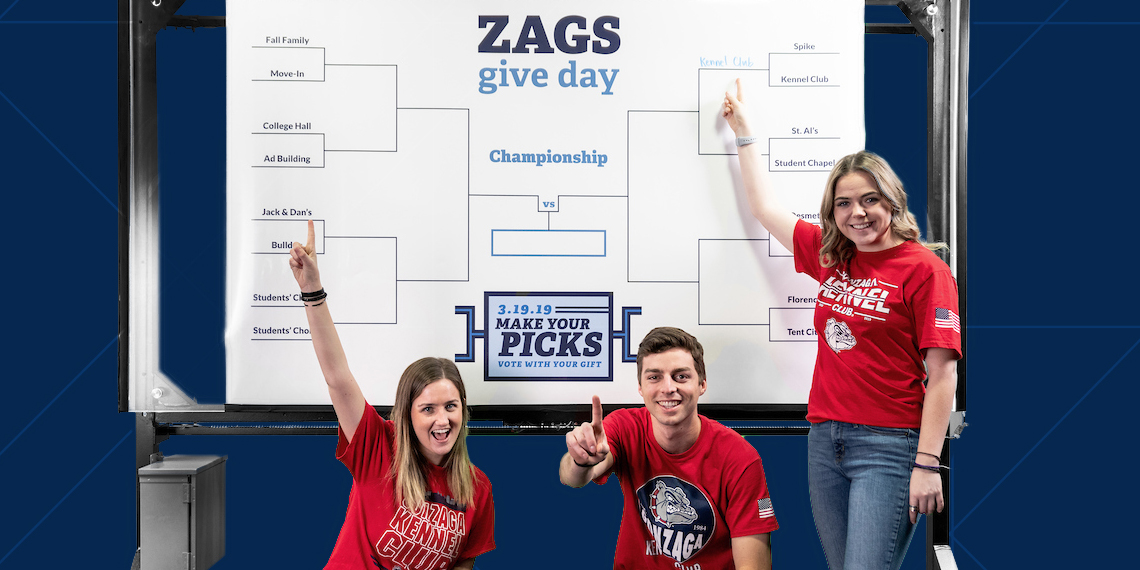 On March 19, 2019, Gonzaga put forth a bracket challenge in celebration of Zags Give Day, the annual 24-hour fundraising blitz that has, since 2014, brought in more than three-quarters of a million dollars for scholarships. This donate-to-vote bracket that featured donation doubling all day saw GU favorites go head-to-head until only one remained. At the end of the day, Gonzaga-in-Florence took home the trophy, but the GU students whose donor-funded scholarships will help them go forth and make the world a better place are the real winners.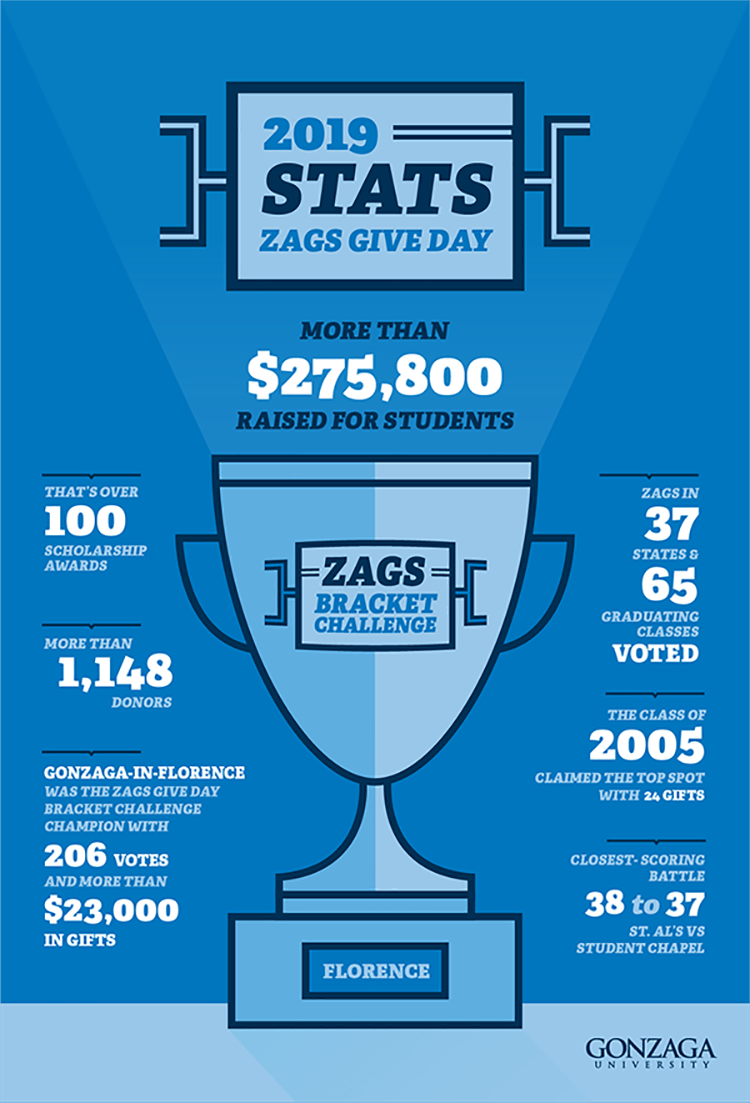 All Zags Give Day donations in 2019 supported the Zag Scholarship Fund, which awards as the "Gonzaga Grant" in financial aid packages. Hundreds of students rely on the Gonzaga Grant every year to make their education possible.
Like Gifty (below, left) senior business major whose attendance at Gonzaga is a major point of pride for his family. Donor-funded scholarships like the one he received from the Zag Scholarship Fund played an important role in making his pursuit of a degree in business administration and a future career in marketing possible.
"Everyone who donates to help someone else makes a difference," he explained. "My family values education and academic success very highly. You have made it easier for us to achieve our goals."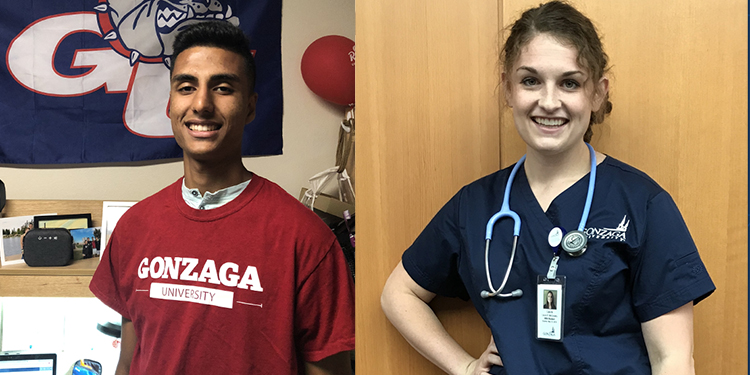 And Laura (above, right), another senior Zag for whom every hour is precious — between classes, clinicals, volunteering through the Center for Community Engagement and with the Parent and Family crew for orientation, a part time job on campus, and serving as co-president of Gonzaga's Student Nurse Association, just about every minute she has is spoken for. That's a big reason why support for scholarships means so much to her.
"Thank you so much!" Laura expressed to all Zag Scholarship Fund donors. "Because of your generosity, I can put more energy toward school and building relationships."
Many thanks to all Gonzaga scholarship donors. If you'd like to join them in having an impact on students, make your donation today.