BSU at Gonzaga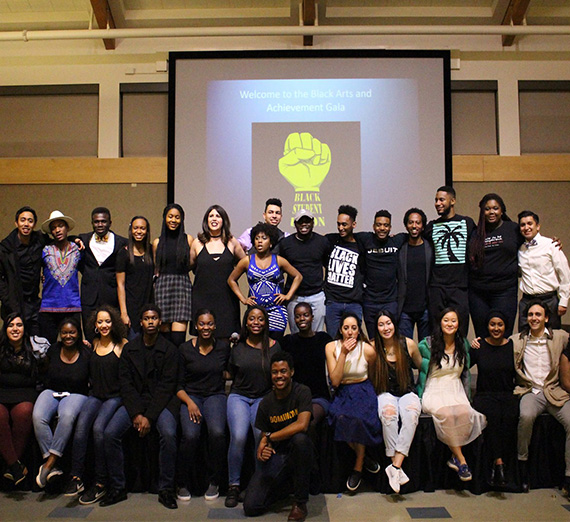 ---
According to the club description, the "Black Student Union (BSU) at Gonzaga University strives to develop and promote a greater understanding of Black culture, foster social unity among students, staff, and the surrounding Spokane area, and to fully support the recruitment and retention of Black students into the Gonzaga University family. We plan to accomplish these goals by facilitating provocative and culturally focused programming that promotes our values of respect, social justice, and community."
To get a better idea of what BSU is like, the president and secretary sat down to discuss their different experiences in the club.
Aminat Oladunjoye ('19): An Economics and Sociology student from Discovery Bay, CA. She is a Gemini, her family is from Nigeria, Africa, and she was the president of Gonzaga's Black Student Union in the 2018-2019 school year.
Filmon Abraham ('19): A student from Seattle, WA studying Psychology with a research concentration and a minor in Art. He is a Libra, his family is from Eritrea, Africa, and he was the secretary of Gonzaga's Black Student Union in the 2018-2019 school year.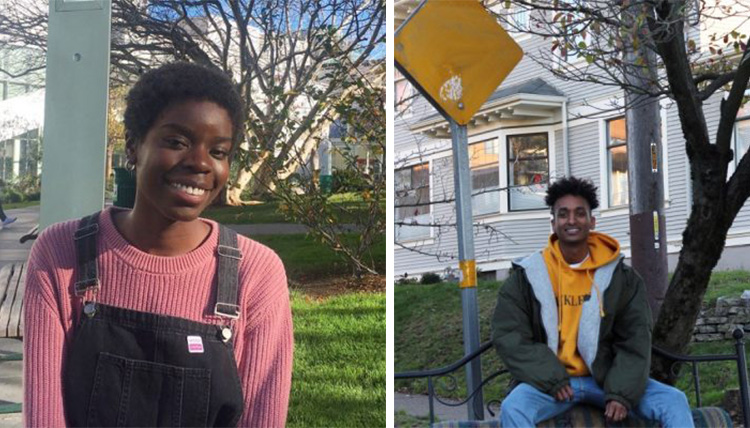 What made you choose Gonzaga?
Aminat: There wasn't much of a choice once I saw my financial aid package!
Filmon: Same, but it was also close enough to home that I could go back when I wanted to, but far enough that I was not home.
Why and when did you join BSU?
Aminat: My freshman year my friends were going to the meetings, and I wanted to hang out with them and see what they were doing in BSU.
Filmon: I was the president of BSU during my senior year of high school, and I saw that Gonzaga had a BSU at the club fair during Orientation Weekend, and I was ready to join! So, me myself and I got me there.
What made you decide to pursue a leadership role in BSU?
Aminat: I talked to a previous member, and I was discussing the different ideas I had for BSU and they encouraged me to run for a position to get my ideas out to the club.
Filmon: There were not a lot of people running for different positions, and I cared so much about the club that I wanted to help make it grow. I wanted to run to make the club stronger and support Aminat.
Describe BSU to a high school senior:
Aminat: BSU is a good time!! When I first started attending, it was always fun which kept me going. There was no specific need for me to go to BSU, but the community built kept encouraging me throughout my years at Gonzaga. Now, as a leader, it is scary to plan and lead meetings every Sunday but I still get to do it with some of my closest friends.
Filmon: Really quickly, BSU became one of the main places I had the most fun and was my true self. It meant more to me than any other club I had gone to. It was something I was missing from my regular college experience and therefore it was an important place for me.
What is your vision for BSU in the future?
Aminat: I would love to see more collaboration between all of the cultural clubs! We are all trying to accomplish the same things. We have the fairly new Unity Alliance of Cultural Clubs, and I am excited to see what it can do in the next few years.
Filmon: Creating a community where Black students and allies are there for the health and future of BSU. We would also love to see a lot of buy-in from staff, faculty, and alums because when we all get together, nothing can stop us!