Alumna Amy Fredeen's Award-Winning Video Game Engages Tribal Culture
Based on Iñupiaq Tale

SPOKANE, Wash. — Amy Fredeen ('96), CFO at E-Line Media, collaborated with dozens of technology professionals and Alaska Natives to create "Never Alone," a highly successful and award-winning video game designed to spark curiosity in learning about tribal culture.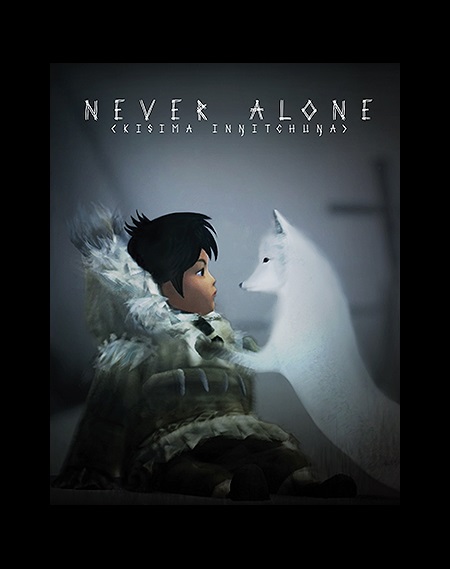 Developed by Upper One Games and published by E-Line Media, the game is based on "Kunuuksaayuka," a traditional Iñupiaq tale of a girl, Nuna, who meets a white fox and, together, they embark on a quest to determine what is causing an endless blizzard and restore harmony to her community.
Fredeen, who earned a degree in accounting from the Gonzaga School of Business Administration and serves as executive vice president and CFO of the Cook Inlet Tribal Council (CITC), based in Anchorage, developed the game in response to the CITC's desire to connect with Tribal youth to sustain their culture and mission.
"Our youth needed to see themselves reflected in a positive way in popular media," said Fredeen. "Video games are a great way to connect people to stories if done right, and there was great opportunity to make a game that set the bar high for indigenous video games."
Success Tops Expectations
The success of the game, which debuted in 2014, has exceeded everyone's expectations as it won several awards including the prestigious British Academy of Film and Television Arts Games Award for Best Debut (2015), as well as Game of the Year and Most Significant Impact awards from Games for Change (2015).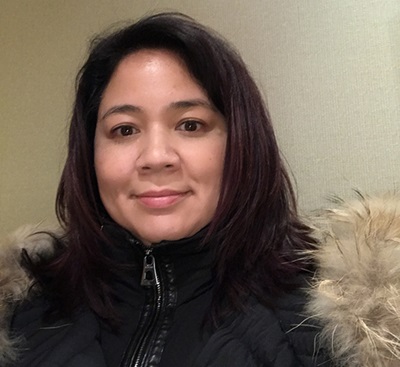 "Even four years after launch we continue to get inquiries on a weekly basis about 'Never Alone' from press, universities, curious players and fans," Fredeen said. "What is even more heartening, are those calls I get from classrooms of children in Alaska who want to hear about Never Alone."
As of 2019, the game has been downloaded over 4 million times and is available on Steam, Playstation 4, Microsoft Windows, Xbox One, IOS, Android, Wii U and other platforms.
Fredeen said the creative director liked the narrative arc of the story in the video game and how it reinforces themes of interdependence and resiliency. The story also incorporates elements from other Alaska Native stories, folklore and culture.
Narrated in Iñupiaq Language
The game is narrated in the Iñupiaq language and is available in subtitles for 16 languages. A 2007 study by the Alaska Native Language Center at the University of Alaska estimated there were fewer than 2,150 fluent Iñupiaq speakers at that time.

"The game wasn't designed with the intent to teach a dying language. It was our hope to expose not only our youth but the work to the Alaska Native people and spark their curiosity to learn more," Fredeen said. "CITC recognized a game could not be the sole source of language learning, so instead the game is aimed at sparking the curiosity."
As an Iñupiaq member, Fredeen served as lead cultural ambassador for the game and vetted the voices for the game throughout development. Nearly three dozen Alaska Natives helped develop the game, including elders, storytellers, cultural ambassadors, historians and youth from nearby communities such as Anchorage, Fairbanks, Juneau, Utqiagvik (formerly named Barrow), Anaktuvuk Pass and Ambler.

Not only is the game anchored on traditional Alaska Native stories, embedded in the game are 26 mini-documentaries of community members talking about what the player is seeing in the game, which deepens the connection to its story.

Due to its commercial success, Fredeen said E-Line Media plans to launch two more games this year. The first, "Beyond Blue," will explore the mysteries of the ocean, while the second game, "Endless Mission," will allow players to craft their own game while playing through different genres to unlock coding.
Academics
Alumni
Arts & Culture
Diversity & Inclusion
Faith & Mission
Global Impact
School of Business Administration
Academic Vice President
Alumni
University Advancement
Business Administration
Accounting
Communication Studies
Broadcast Studies
News Center