GU Hosts Screening of Documentary about Tribal Hunting Case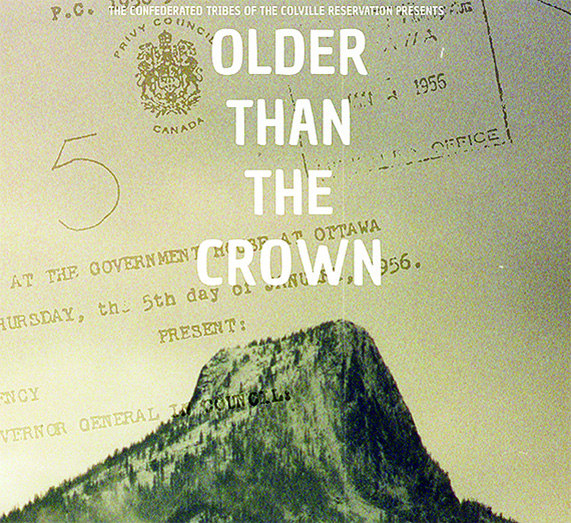 ---
Feb. 9 Event Includes Lecture by Alumna Shelly Boyd
SPOKANE, Wash. — Gonzaga University will host a lecture and screening of the new 30-minute documentary titled, "Older than the Crown," presented by the Confederated Tribes of the Colville Reservation, starting at 5 p.m., Sunday, Feb. 9, in the Jundt Auditorium of the Jundt Art Center and Museum. The event is free and open to all.
The world premiere of the film will take place a day earlier, Saturday, Feb. 8 at the Garland Theatre in Spokane.
"Older than the Crown" chronicles the trial of Sinixt tribal member Rick Desautel who, in 2010, was charged with hunting as a nonresident and without a proper permit in Canada. Desautel harvested an elk on the ancestral land of the Sinixt people in Vallican, British Columbia. To the Sinixt, hunting on ancestral land is an aboriginal right gifted to them by Creator — a right that has legally been denied to the Sinixt people since 1956 when the Canadian government declared them extinct in Canada, despite the nearly 3,000 members existing on the Colville Indian Reservation in Washington state.
The legal proceedings that followed led to abolishment of the Sinixt's declaration of extinction brought forth by the Canadian government in 1956.
The lecture, which follows the screening, will be presented by Shelly Boyd, a Gonzaga alumna and one of the film's producers.
The documentary is directed by Derrick LaMere; it is produced by LaMere, Boyd and Gonzaga alumna Meghan Francis.
LaMere is an award-winning Native American documentary filmmaker. Boyd is a member of the Sn̓ ʕay̓ ckstx (Sinixt/Arrow Lakes) band of the Colville Tribes who earned a bachelor's degree ('89) from Eastern Washington University and a master's in education from Gonzaga ('93). Francis, a Colville Tribal member from Nespelem, Washington, earned a bachelor's degree from Gonzaga in 2013 and was a Gates Millennium Scholar.
The traditional territories of the Colville Tribes extends across Eastern Washington and into portions of British Columbia, Oregon and Idaho. This expanse covered approximately 39 million acres as the homeland of the Lakes, Colville, Okanogan, Moses-Columbia, Wenatchi, Entiat, Chelan, Methow, Nespelem, Sanpoil, Chief Joseph Band of Nez Perce and Palus Indians.
For more information, please contact Gonzaga English Professor Jessica Maucione, Ph.D., the Robert K. and Ann J. Powers Chair of the Humanities and the interim director of the Native American Studies Program, at
maucionej@gonzaga.edu
.