3L Sather Gowdy Awarded "Law Student of the Year" from The National Jurist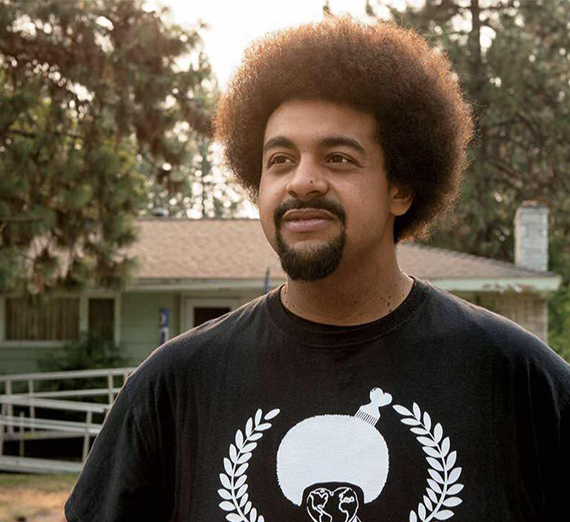 ---
Committing to justice. Leading by example. Achieving a real impact at school.
Each year, The National Jurist looks for these traits when selecting a small number of students to be hailed as the "Law Students of the Year." This year, one of Gonzaga Law's very own received the well-deserved honor.
3L Sather Gowdy's law school experience has largely been defined by his acts of service. In fact, Gowdy founded HealSpokane, a nonprofit dedicated to promoting acts of kindness and goodwill to others in the Spokane community. The reach of Gowdy's work has impacted the very culture of Gonzaga Law as his fellow students have embraced the attitude of giving.
It all started with a personal vow. During a time of inner turmoil, Gowdy realized that by helping others, he could also heal himself. With this discovery, Gowdy decided to commit one act of kindness every day entirely for the benefit of someone else. Over time, he became dedicated to the transformative power of helping others and his passion eventually grew into HealSpokane, which was officially incorporated into a 501 (c)3 in 2018.
"Gowdy is that rare student who manages not only to thrive in law school, but to positively impact their community in the process," said Dean Jacob H. Rooksby. "To me, Sather Gowdy is the essence of what we hope to be as an institution."
For his part, Gowdy largely gives credit to his school and community.
"I remain committed to using the legal skills that I've learned at Gonzaga Law School and the strength of my own personal convictions to continue to serve my community, both in the courtroom and though my nonprofit organization, Heal Spokane," Gowdy said. "Thank you to both The National Jurist for selecting me for this honor and to Gonzaga Law School for being so incredibly supportive of me and my mission to serve my community."
Congratulations to Sather Gowdy for this wonderful distinction. We can't wait to see what your future holds!
In the words of Gowdy's personal hero:
"What is the use of living, if it be not to strive for noble causes and to make this muddled world a better place for those who will live in it after we are gone?" ~ Winston Churchill